By Mariama
As a student you may want to know a few ways to stay focused even when it is difficult. Despite honest and true intentions to stay on track, staying focused can be hard at certain times. Sometimes work, events, family or technologies are the distractions that get in the way of our goals. However these things will continue to be a part of our busy lives. But in order to remain focused on your goals you may want to create a list and narrow the list to specifics. Simplify your goals and have people who hold you responsible for achieving your goal(s). Also, measure your progress. Finally, make a physical or virtual goal board. With these five keys you're more likely to stay focused!

Often we think to begin a task/goal(s) but a day later we don't recall the thoughtful intention. When you're constantly thinking of your goal(s) you should grab pen, paper and write them out. Creating a list like this will create a visual that you can always look to for remembering your goals. Certain goals are futuristic or we've already concluded. This means you need to narrow your list or make it more specific to the present. Then hang it up somewhere you can look at your list to get a frequent reminder. Over the years I've had many goal lists and they've changed many times however, they were specific!
Large goals can seem overwhelming so break them down into smaller goals. The more detailed the goal the better. You may want to add steps as to how you're going to achieve the goal(s) in turn simplifying your goal(s). As you accomplish each step, maintain your momentum and enthusiasm for achieving your goal by celebrating your success. You will feel more confident with each completed step.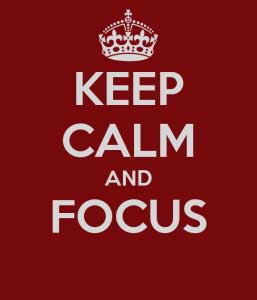 Along with the previous mentioned keys comes accountability. You must be held to or feel a sense of responsibility to complete your goal(s). You will be more likely to complete your goal(s) if you feel obligated to in some way.
Progress should be documented during this process. Whenever you complete a step or goal(s), always jot it down. You may want to keep it all in your head but later down the line what will you have to show for your progress? If you ever have to attempt the same or a similar goal again, you will be able to review your notes to help you create the best plan.
And last but not least, create a physical or virtual goal board. My friend actually did this and his board looked fabulous! It was a physical board that he covered in black paper and placed shiny, pink words medical words on. He's in school to be a nurse. I've yet to do anything with a board, physical or virtual. But you're never too old to do an arts and crafts project!
My final thoughts about this post are that it is always good to have goal(s). These are just a few keys to help you better stay focused in all that you do!
Annotation(s)Buckley, Carthage. 5 Simple Ways to Stay Focused on Your Goals. http://www.coachingpositiveperformance.com/5-simple-ways-stay-focused-goals/
U.S. Career Institute also offers online associate degrees to prepare you for many other great careers
Are you extremely reliable and disciplined? You might find satsifaction with a career in accounting. Take a look at our online accounting associate degree program, or our online business management course. In addition to business programs, we offer several other associate degrees that may hold more interest for you. We invite you to investigate our online health information technology associate degree, our online human resources associate degree, our online electronic medical specialties associate degree, our online social work associate degree, or our online entrepreneurship associate degree.