By Mariama
You will learn on the computer in today's time, eventually. That is just a given. Technology is so advanced these days with electronic devices for just about every need! Choosing a class or classes online is all too normal. So when you sign-up at USCI expect to be taught as if you were in the physical location. USCI offers student support and assignments are due at your own pace. Your required study materials are dispersed without asking, and your grade is determined immediately when assignments are done, plus so much more. These are just a few of the benefits of learning online at USCI. So, please, let me introduce you to USCI!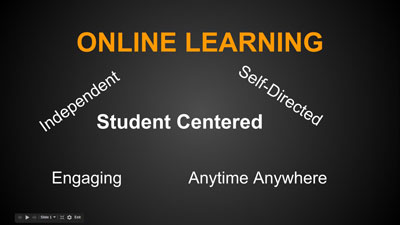 Firstly, there is the Career Coach Program. Support staff will help you in your job search by telling you things to put on your resume, tips to say in the job interview and lots more.
Secondly, speaking about staff support there is student support. On your student account homepage you are able to contact the instructor, email student services and through the like page on social media, you can as well. This allows for any of your questions to be answered. I take full advantage of the help I can receive because I want to get the best experience possible at USCI and good grades too.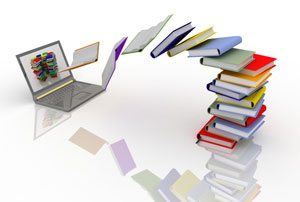 Thirdly, course materials are either given to be downloaded or they are mailed to your home. When you log on to your account you will see a page just for course materials. When on it you can download the materials in ways that will be compatible to your device. For instance, if you download the course material on a laptop/computer then you download the pdf format.
Fourthly, assignments are graded in your account page immediately upon completion. Say if you submit a quiz after you're done answering questions, a button will appear to submit. Once submitted, in a matter of seconds you will have your grade. Also for anyone who cannot submit online you can fax, scan, or mail assignments also.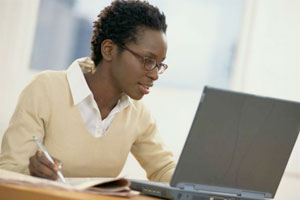 I'm sure you know the online benefits of study by now. However, at USCI, there is so much more you gain for your money. The Career Coach Program couldn't be any better! You Gain a full support staff to assist you with your educational needs. I have a number of course materials that were mailed to me as well as downloaded. And I love the fact that I get my grade with just a click of my mouse pad!
---
U.S. Career Institute also offers online training for many other great careers
Do you like animals? You might find satsifaction with a career as a veterinary assistant. Take a look at our online veterinary assistant program. If healthcare holds more interest for you, you should investigate our online dental assistant course, our online medical coding and billing course, or our online pharmacy technician course.