Expected Paralegal Career Pathway Outcomes
Students who complete USCI online high school diploma paired with the paralegal career pathway will receive their high school diploma and understand the fundamentals of a career as a paralegal. Students can also expect to be able to define legal terms, processes, and documents related to criminal and civil law as well as be able to explain moral issues, ethics, and laws that affect business.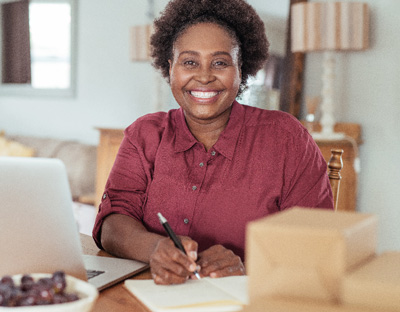 Paralegal Career Pathway Course Requirements
Students enrolled in USCI's paralegal career pathway will be required to meet the general high school requirements, in addition students will complete 4 paralegal elective credits as part of their 24 credits to graduate.
| Course Code: | Course Name: | Credits: |
| --- | --- | --- |
| PL001 | Paralegals and the Legal System | 0.5 |
| PL002 | Legal Research | 0.5 |
| SN005 | Civics 1B | 0.5 |
| BU005 | Business Law | 0.5 |
| CD003 | Career Preparedness | 0.5 |
| CD001 | Career Development Strategies 1 | 0.5 |
| CD002 | Career Development Strategies 2 | 0.5 |
| CD001 | Introduction to Speech | 0.5 |