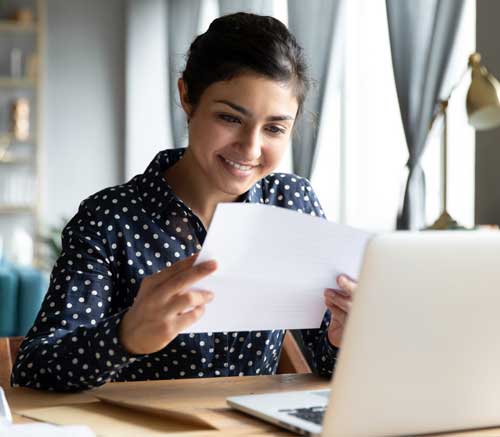 With our EMR online training course, you can learn everything you need to know to start a new career as an electronic medical records (EMR) specialist. Your online electronic medical records course will include overviews of medical insurance and coding, medical terminology, health care law and compliance, and creating, scheduling, organizing, and managing health records via a Web-based electronic record program. In short, our electronic medical records course will provide you with all the skills you need to be a success in the health care field.
Below is an overview of the custom learning materials and bonus items you'll receive and the topics that will be covered in your EMR online training courses.
Online EMR Course Outline
Unit 1 Lessons
The World of Health Care
Medical Insurance 101
Ethics and Legal Issues
Medical Records
Introduction to Medical Terminology
Dividing and Combining Medical Terms
Medical Abbreviations, Symbols and Special Terms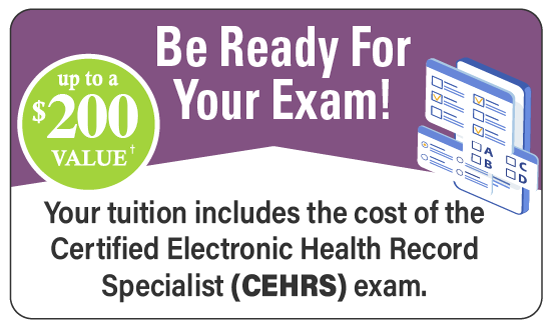 Unit 2 Lessons
Body Systems
Resources for the Healthcare Professional
Electronic Records
Electronic Medical Records Specialist
Patient Health Records
Record Management
Unit 3 Lessons
Release of Information and Consent
Healthcare Law
Physician Responsibilities
Coding for the EMR Specialist
Denials and Aging
Unit 4 Lessons
Practice Management Software
Electronic Records in Action
Patient Census Data
Bed Occupancy
Length of Stay
Morbidity and Mortality Rate
Additional Materials Included in the EMR Certificate Online Course*
Medical terminology audio
Medical terminology flashcards
Practice Fusion: Get hands-on practice using a Web-based electronic health record program
Career Starter Guide
In addition to these EMR certificate course materials, U.S. Career Institute can provide either hard-copy or electronic lesson books.
Why You Should Enroll in U.S. Career Institute's Electronic Medical Records Training Courses
Right now is the perfect time to begin a new career as an electronic medical records specialist, and our online EMR course will give you the training you need. Between 2020 and 2030, the U.S. Department of Labor is predicting a 4.5%** increase in EMR careers, and you'll be able to make up to $45,000 working either full-time or part-time for a hospital or doctor's office. The career outlook for EMR specialists is bright, and we make it easy to get the skills you need to join this growing field. We even include the cost of your certificate exam, a $200 value, in your tuition!
Sign up for our electronic health records classes today to get the practical, real-world skills you need on your schedule and at your own pace. There's no need to wait for a class to fill up or the semester to start when you enroll in our electronic health records online course: You can get started right away. Get your EMR certificate and get ahead with U.S. Career Institute!