Expected Veterinary Career Pathway Outcomes
USCI's online high school diploma program with the vet career pathway offers a DEAC accredited high school with veterinary electives that prepare students to continue their education through our veterinary assistant certificate program upon graduation. After completing our vet career pathway program students can expect to be able to use appropriate veterinary terminology while working with animals to communicate with veterinary technicians, clients, and veterinarians in a veterinary care environment.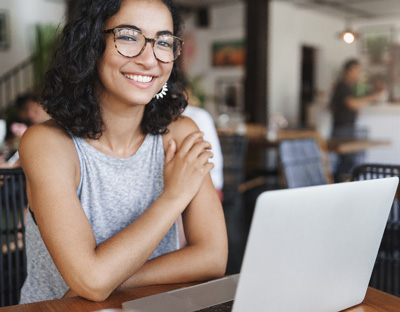 Vet Career Pathway Course Requirements
Along with the general high school requirements, students in the vet career pathway are required to complete 4 vet elective credits as part of their 24 credits to graduate.
| Course Code: | Course Name: | Credits: |
| --- | --- | --- |
| AN001 | Animal Care I | 0.5 |
| AN002 | Animal Care II | 0.5 |
| AN003 | Animal Care III | 0.5 |
| AN004 | Animal Care IV | 0.5 |
| CD003 | Career Preparedness | 0.5 |
| CD001 | Career Development Strategies 1 | 0.5 |
| CD002 | Career Development Strategies 2 | 0.5 |
| CD001 | Introduction to Speech | 0.5 |