Online Human Resources Associate Degree
If you have strong people skills, a career in HR may be right for you. U.S. Career Institute's online Human Resources associate degree can help you turn your interest in helping others into a career. With our online human resources associate degree you can work in many industries, including retail, travel, real estate and more. Your skills will be in high demand in almost every industry. And a degree from our distance education HR school will give you a competitive edge.
In human resources, you will help resolve conflict in the workplace, explain employee benefits and work closely with company executives. Your degree program will give you the skills you need to succeed in your human resources career. Each of your courses will explore a different topic in depth. And because you take one class at a time, you will be able to master each subject. You will learn the ins and outs of the Human Resources specialty.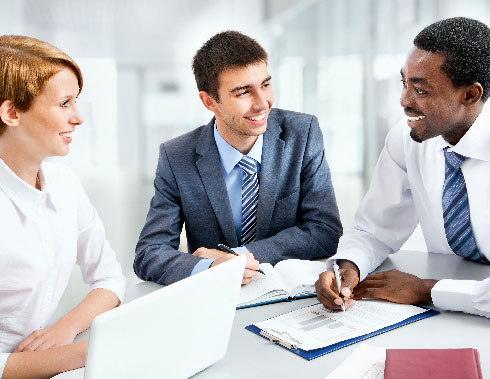 We are here to help you begin your journey toward an Associate Degree in Human Resources today. Your U.S. Career Institute training will include:
Recruiting and Staffing
Payroll
Benefits
Management
Labor Relations
Business Communications
Employee Training
---
---