How to Become a Paralegal
Step 1: Earn Your HS Diploma or Equivalent
Step 2: Research and Verify all State and Local RequirementsA career in this field may require you to meet certain licensing, training, and other requirements that can vary by vocation and state. You should check with your state, local government and/or licensing board to find out which requirements may be applicable in your state. Step 3: Get Formal Training through an Accredited InstitutionWhile formal training is not always required, it can be helpful in seeking employment in this field. Paralegal programs are usually available at the certificate and associate degree levels, with online and on-campus options available. Courses typically cover topics like an overview of the U.S. legal and court systems, legal writing and research, and a basic understanding of civil, criminal, and family law. Step 4: Start WorkingMany employers will offer on-the job training, however the employee must prove mastery of nationally-recognized paralegal standards.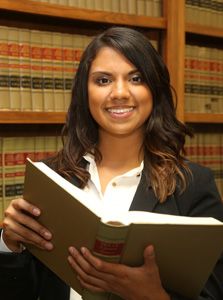 What You'll Learn During Your Online Paralegal Training
How the Legal System Works
Operation of Federal and State Courts
Civil and Criminal Law
Tort Law
Contract Law
How to do Research
Writing Memos, Pleadings and Other Documents
How to Prepare Evidence for a Trial
Criminal Procedures
Working with Attorneys
For the full Paralegal program outline, please visit our Course Outline page.
Paralegal Program That Fits Your Life
In as little as four months you can be ready to start making $50,940 a year* as a Paralegal. And our self-paced online Paralegal school training means you can study anytime, anywhere. With this online paralegal certificate course, there are no in-person paralegal classes to attend and no schedules to keep. Our Paralegal program will teach you everything you need to know to start working as a Paralegal—no previous experience needed.