Phlebotomy Technician Career Outlook And Certification
U.S. Career Institute's online Phlebotomy Technician program is designed to prepare graduates for the written portion of the Certified Phlebotomy Technician (CPT) exam offered by the National Healthcareer Association (NHA).
The USCI Phlebotomy Technician program is offered fully online and does not include the live skills practice (experience) opportunities required to obtain certification as a phlebotomist. Most employers require certification and lack of certification will impact your employment opportunities and earnings. Students are responsible for researching certification and/or licensure requirements and for securing appropriate experience opportunities.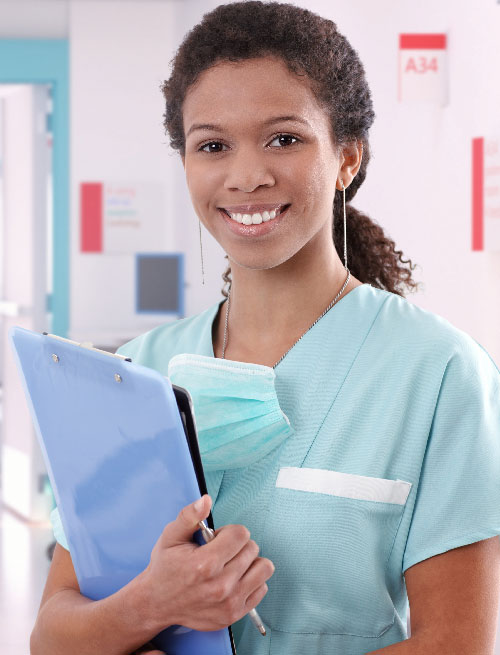 Phlebotomy Technician graduates may sit for the National Healthcareer Association (NHA) Certified Phlebotomy Technician (CPT) exam via the NHA's Pre-Externship Route; however, graduates will need hands-on experience completing a minimum of 30 venipunctures and 10 capillary sticks or finger sticks on live individuals, following completion of the program, to receive certification. This experience is not included in the program. Graduates must complete this experience within 90 days of passing the CPT exam and are responsible for securing their own experience site. Students must contact local blood testing providers (e.g., Labcorp or Quest), hospitals or doctor's offices to seek out live experience opportunities.
NHA publishes application and eligibility criteria for the CPT exam, students are encouraged to review this information in detail.
Your CPT exam fee is included in your tuition- up to a $200 value†.
For full career outlook and certification information please visit our career and certification page.