How to Become an Insurance Claims Adjuster
Step 1: Earn Your HS Diploma or Equivalent
Step 2: Research and Verify all State and Local RequirementsA career in this field may require you to meet certain licensing, training, and other requirements that can vary by vocation and state. You should check with your state, local government and/or licensing board to find out which requirements may be applicable in your state. Step 3: Get Formal Training through an Accredited InstitutionFormal training is often required as a part of a state or local requirements, and is typically available at the certificate level, with online and on-campus options available. Courses typically cover topics like an overview of various branches of insurance (automotive, home, worker's compensation, health, and life), written communication, and practice working with insurance adjustments. Step 4: Start WorkingMany employers will offer on-the job training, however, Insurance Claims Adjusters must have met their state and local requirements before applying to jobs. Some Insurance Claims Adjusters will work independently providing their services to companies on a fee basis.
What You'll Learn During Your Online Insurance Claims Adjuster Training
Our online Insurance Claims Adjuster program is now available with Electronic or Hard Copy Lesson Books! Click here for more information.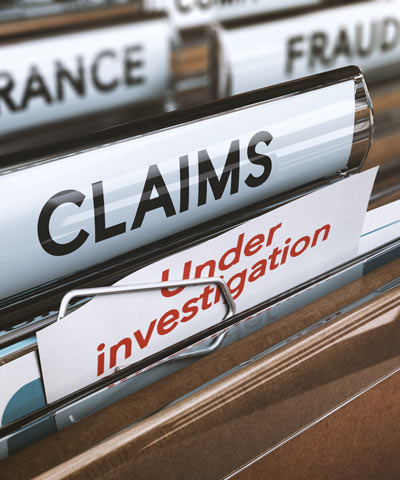 Types of insurance claims, contracts and concepts
Communication skills and the art of negotiation
Investigating, gathering evidence, creating reports
Procedures for contested claims
Accident, health, life, liability, and property insurance
Mathematics for claims adjusting
Tools of the trade for Adjusters
Legal and ethical issues
Calculating estimates and settlements
For the full Insurance Claims Adjuster outline, please visit our Course Outline page.
Insurance Claims Adjuster Course That Fits Your Life
In as little as four months you can be ready to start making $65,900 a year* as an Insurance Claims Adjuster. And our self-paced online insurance claims training means you can study anytime, anywhere. With this online insurance claims adjuster certificate course, there are no in-person insurance claims classes to attend and no schedules to keep. Our online insurance adjuster school will teach you everything you need to know to start working as an Insurance Claims Adjuster—no previous experience needed.