What is Bookkeeping?
Reviewed by: Judith Kaufman, Bookkeeper & Accountant
Updated: March 2023
A bookkeeper is a trained professional who is responsible for the financial record keeping of a business or organization. While that might sound simple enough, no two bookkeepers do exactly the same job. Some bookkeepers work within larger companies or as part of a large team, while others own their own business and do the account management of other small businesses.
When you enter into the world of bookkeeping, it's important to know the expectations of the job! Bookkeepers are not the same as accountants or financial analysts. However, a bookkeeper will help a business prepare for meetings with accountants by maintaining accurate and detailed journals of the financial statements. If you enjoy working with numbers and like detail, then Bookkeeping may be for you!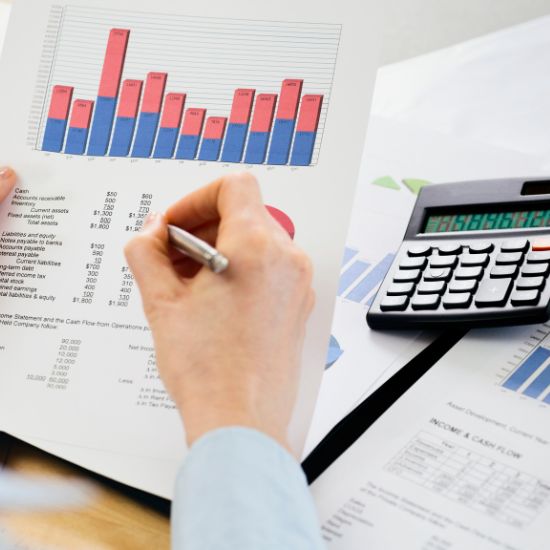 What Does a Bookkeeper Do?
A bookkeeper will handle the details of the day-to-day organization of a business, often processing the daily invoices or payroll. Bookkeepers keep an up-to-date record of a company's current financial situation that can be accessed at any time. Whereas, an Accountant will handle larger scale ideas while making decisions regarding the financial future of a business.
Bookkeepers pay very close attention to the details of a company. Depending on the size of the company, bookkeepers might do all of these things, or specialize in a specific area like:
Process invoices for Customers
Process and pay invoices for Vendors
Bank reconciliations
Process payroll
Journal Entries
Notify other staff of errors or discrepancies
Most bookkeeping is done through specialized software programs. Using and understanding this specialized software is vital in keeping the company's information organized and accurate. It is important to know how to use the software correctly.
There are many different tasks a bookkeeper might be expected to do, depending on the size and structure of the organization they work for. If a bookkeeper owns their own business, they'll doe everything mentioned above as well as more! It is crucial that a bookkeeper has an eye for detail and enjoys doing a wide range of administrative tasks.
Bookkeepers are needed in almost every industry. Opportunities can be found in exciting industries like entertainment, politics, health services, and more. You can be passionate about what you do as a bookkeeper!
Does bookkeeping sound like a career for you? If yes, then U.S. Career Institute offers an online bookkeeping course where you can learn the fundamentals to bookkeeping and prepare yourself for an exciting career as a bookkeeper!