By Mariama
USCI offers many certificate programs and specific degree types. When you enroll at the Institute, take it from a current student, you will definitely get your monies worth! You may enroll for an assortment of reasons but in the end, after completing your program, you will gain new knowledge among other benefits. Taking courses at USCI may lead to new certification or a degree in a field that is tailored to you. With learning comes knowledge and I guarantee you, you will feel confident in your new role at your career!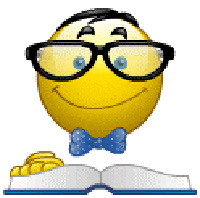 Here are some of the things that an education at USCI will equip you for:
1. Help finding a career
2. More knowledge in your field
3. Feeling more confident in your skills
4. Higher pay in your field
These are a benefit to going back to school and getting your education. Yes! I said that right, a benefit! Along with those new skill sets come a lot of time, hard work, and studying. Soon enough you'll be rewarded for it all by finding a career you love and not to mention awards! Let's take a look at what a better education will help you accomplish.
Help Finding a Career- When looking for a job or career first you must have some skills that will make the employer feel comfortable giving you the job. In other words you must be educated in that field. Secondly you need to look for those careers in non-traditional ways and thirdly, you must give it time.
More Knowledge in Your Field- After receiving large amounts of information in your field of expertise now you will feel confident when answering questions or assisting customers in your line of work.
Feeling More cConfident in Your Skills- Speaking of feeling more confident at work now you will know where to look if you're perplexed by information or you have a question about something. You will also know how to handle conflicts based on the knowledge and training by your boss. You will soon be able to work alone or with little supervision. And you can even feel comfortable using your knowledge in everyday life situations.
Higher Pay in Your Field-"Compensation costs for civilian workers increased 2.3 percent for the twelve month period ending in September 2016." You could be in that percentage in 2017! Higher pay is a result of furthering your education.
Just because you're done with school in your head doesn't mean you can't go back later and learn more. You may even learn a new skill that will allow you to earn more. In any event furthering your education means finding a career, having more knowledge, feeling a greater confidence and being paid more. These are all fabulous reasons why you should not give up on education or finding a career for that matter. I know you won't give up on either!
---
U.S. Career Institute also offers online training for many other great careers
Do you like serving people in need? You might find satsifaction with a career as a medical assistant. Take a look at our online medical assistant program. If business holds more interest for you, you should investigate our online accounting course, our online bookkeeping course, our online insurance claims adjuster course, or our online office administrator course.