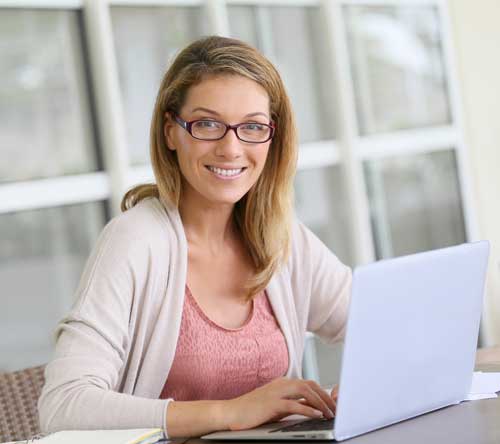 Learn everything you need to know to start a new career as a Medical Billing & Medical Claims Specialist. Your medical billing online course training will include overviews of Medicaid and Medicare billing requirements, medical terminology, medical billing codes, and how to handle problems with insurance companies and patients.
This course offers the most up-to-date information on the health insurance industry and reimbursement methodologies for claim submissions, so you can rest assured you will learn everything you need to in order to have a successful career as a medical billing and medical claims specialist. Here's an overview of all of the custom learning materials and bonus items you'll receive in your course.
Medical Billing and Claims Specialist Course Outline
Unit 1
Lessons
The World of Healthcare
Medical Insurance 101
Medical Records
Electronic Records
Introduction to Medical Terminology
Dividing and Combining Medical Terms
Unit 2
Lessons
Medical Shorthand
Ethics and Legal Issues
Body Systems, Part 1
Body Systems, Part 2
Reimbursement
Unit 3
Lessons
Coding for the Medical Biller
Private Insurance and Managed Care
Medicaid, PACE, CHIP and Medicare
Military Insurance, Workers' Compensation and COBRA
Unit 4
Lessons
Introducing the CMS-1500 Claim Form
Explanation of Benefits
Secondary Claims
Insurance Basics
Denials and Aging
Medical Billing Technology
Additional Course Materials*
Medical Terminology Audio
Medical Terminology Flashcards
Claims Forms for Practice Exercises
Career Starter Guide
Our Medical Billing Training online course is designed with flexibility in mind. Since it is 100% online you have the opportunity to work on it from anywhere at any time that works for your schedule. We are also committed to offering our course at an affordable rate, so that you can focus on your career training, without being worried about the financial burden. To learn more about our pricing and our financing options visit our tuition and financing page.