By Mariama
Congratulations, now you have a new skill! Now you need to get a license to practice or use your new skill(s). What is your first step, you may wonder. Most licensures require taking a test of some sort to assess your previous knowledge. In that case the first step is to study for those test(s) or exam(s). You will already know the information; but you'll review it again in order to sharpen your grasp on what you already know. Not only will this help you to do better on the test but it will help you exercise your new skills better. Other ways to sharpen your skills include reading self-help books, adding more to your expertise or using the internet for skill-related tools. Let's talk about honing and sharpening your skills.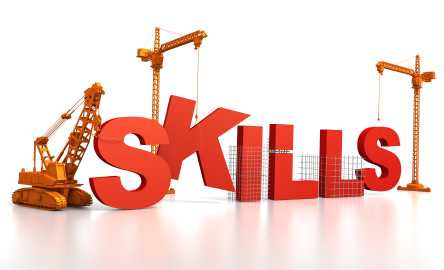 To perfect your skill you must study more especially if you want to do well on licensure tests. That means you must review your study tools prior to your test(s) or exam(s). Whether you do this constantly or periodically depend on your ability of retention. The more detailed study tools you review determines your success on the test. So the first step is to study, and use detailed study tools.
Also, you may want to visit your local library for a few skill-related topical self-help books. These books really do help. They are full of nutritious facts for your skillful appetite! These books can even substitute as a blueprint for individuals looking to put their new skill(s) to use right away. At the library there's even more than only books and you will discover that on your trip there.
Of course I would suggest using the internet to sharpen your skill. I'd be crazy not to seeing as how that's the number one pass time in the world (I'm pretty sure.) You can use it to strengthen potential business relationships, it can serve as one of the main study tools, or you can have instructional self-help videos playing in the background. There are limitless options when it comes to using the internet for a skill.
Just a little reminder for you is that you could possibly add more skills to your expertise and resume. It's beneficial to know how to type 50 WPM. It's also a plus when your accuracy rate is high. You could also learn your skill in another language or two and add those languages to your resume. You could even go back to school and fulfil your degree(s). It's quite various what you can master while focusing on one skill alone. Imagine if you had two!
Among all the tips I gave, I would use the internet first then study a lot more. Next I'd use a self-help book and last but not least add what I gained to my resume. Now, congratulations (again)! You've now just completed Mariama's crash course in "How to sharpen your new skills"! You now know you're qualified to do the job, my professionals!
U.S. Career Institute also offers online associate degrees to prepare you for many other great careers
Are you extremely reliable and disciplined? You might find satsifaction with a career in accounting. Take a look at our online accounting associate degree program, or our online business management course. In addition to business programs, we offer several other associate degrees that may hold more interest for you. We invite you to investigate our online health information technology associate degree, our online human resources associate degree, our online electronic medical specialties associate degree, our online social work associate degree, or our online entrepreneurship associate degree.