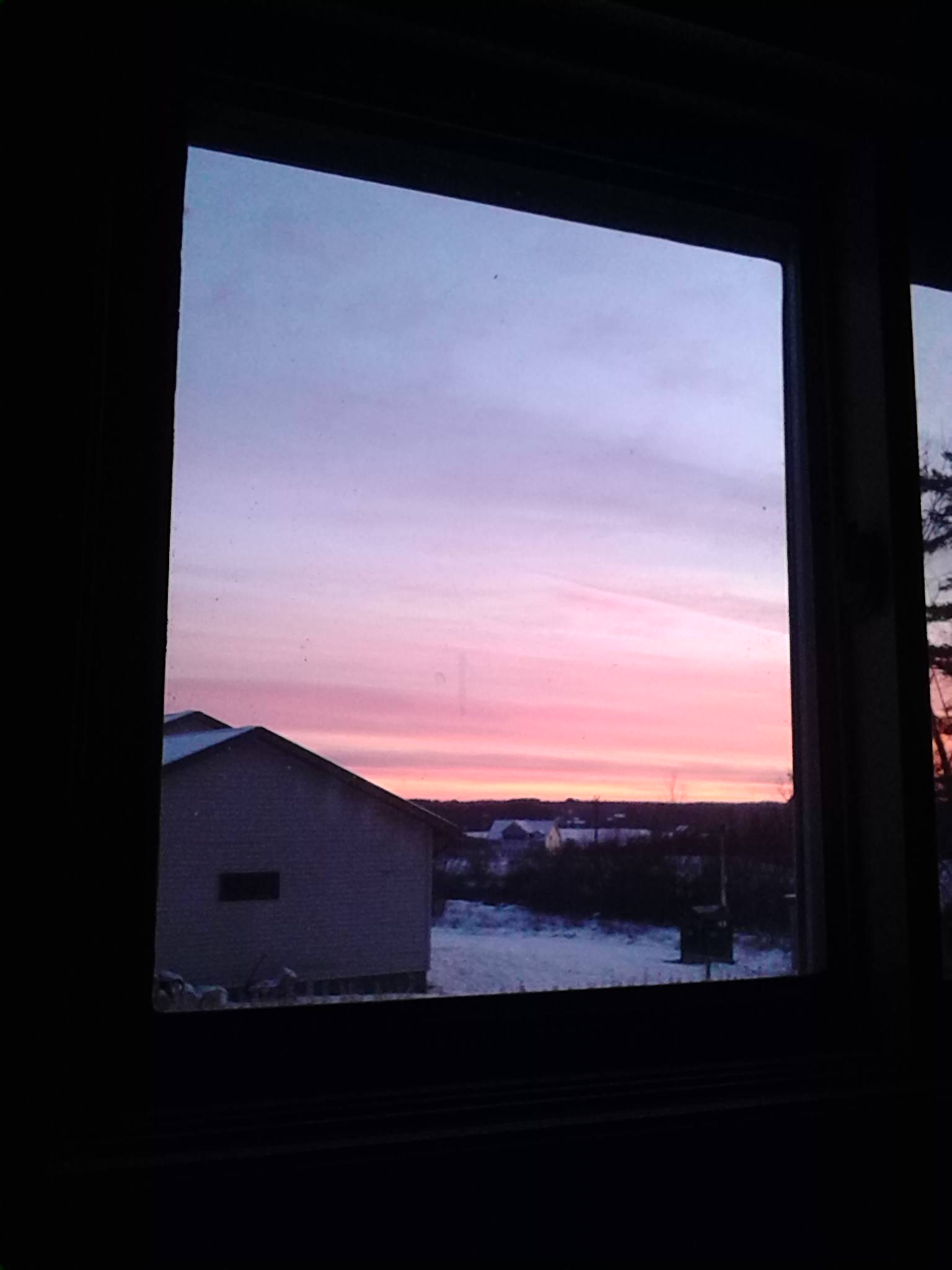 A beautiful sunset recently brought to mind the close of another year. It is like a curtain coming down at the end of the day. The sun sets and suddenly it "disappears". But then morning comes again, and with the sunrise, there is the promise of a new day full of hope and expectations. The year is sort of like that, too. As it comes to a close, we look back over what has transpired and then forward to what is yet to come. The new year is full of new promise with a splendor all of its own. We are ready to move onward and embrace what is to come.
As I look back over 2015, there are some things that I did not achieve, such as establishing a regular fitness routine and sticking to it. But that is something that I can still strive for in 2016. Rather than get depressed about what I failed to accomplish, I choose to look at the new year as a new opportunity to meet those objectives. There are other improvements that I can work towards as well.
But what about the other goals that I set for myself? I am still on the path to reaching some of them. Others, I have achieved. I did not finish my program as early as I'd hoped to due to responsibilities unrelated to my studies. I had to change some of my plans. However, I continued to pursue my studies. I also looked ahead to finding a job in my new field as well as the steps to becoming certified.
In a previous post, I mentioned finding contacts in the medical coding and billing field. I have made some progress in this area and I have even made new friends along the way! I remain open to finding new connections. I also planned on becoming more organized. That, too, is an area that I continue to work on. I look for new ideas and listen to other people's suggestions. I aim for efficiency.
As I reflect on 2015 before it ends, I make a point to note the positive things. It is easy to dwell on the negative, especially those goals we had hoped to reach and didn't. People tend to be pessimistic by nature: With the descent of the sun, we are left with darkness. I think it is good to be optimistic. Yes, the sun goes down. But then we have another day, and with it, the opportunity to enjoy a gorgeous new sunset!
This past year brought challenges and victories. We have much to be thankful for. There is so much we have achieved already. As distance learning students, we are pursuing our dreams by getting a good education. Others are just starting out on this journey. It's an exciting time and 2016 is just around the corner. We can hope and believe. Our expectations and dreams can be realized!
U.S. Career Institute also offers online training for many other great careers
Do you love applying logic and reasoning to solve problems? You might find satsifaction with a career in criminal justice. Take a look at our online criminal justice program, our our online paralegal course. If healthcare careers hold more interest for you, you should investigate our online medical coding course, our online physical therapy aide course, our online electronic medical records specialist course, our online medical assisting program, or our online medical billing course.