By Mariama
There comes a time when you have to pack up and leave right where you are to move on to a different spot, location or journey. Now is that time! I am so glad I was given this opportunity to write for you all! It has helped you as well as me by shaping and molding my attitude!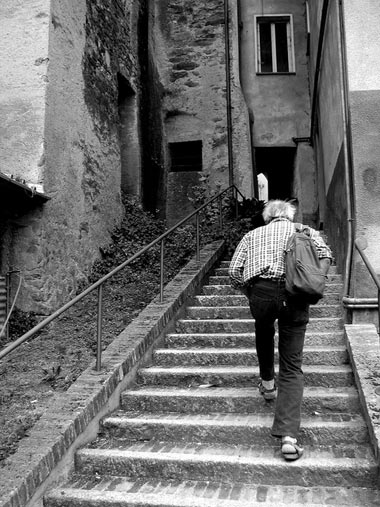 Through this blog I have tried to encourage, inspire and remind to the best of my ability. Thus teaching myself at times too! With positive feedback, improving my drive and focus and all I've gained from the school, my writing improved a lot!
I will continue to encourage, inspire and be a reminder to those along my life journey. I hope to keep learning new things everyday. I will continue teaching myself new information, learning new methods, and completing all that I take on.
What the future has for me, only time will tell. Though, I hope to be working in a medical environment sometime soon! However, who knows what's on the horizon!
USCI has truly prepared me to be the best Medical Billing and Coding Specialist with their easy-to-follow curriculum. From the many practice exercises, to the breakdown of familiar terms I've heard over the years such as different medical diagnoses, I learned so much!
And now I will take all that information (CMS 1500 claim forms, types of insurance, medical terminology, ICD codes, CPT codes, and HCPCS codes, just to name some) and diligently study and pass the license exams!
Many times I could have gotten bored or distracted, but I paced myself, and with encouragement and determination from my mother I stuck it out. I believe you definitely can do the same, too! Just remember, "Nothing worth having comes easy."
I hope you've taken a lot away too and accomplish your goals, as well! If you've been interrupted in your studies for any reason look at it this way, you've come too far to stop now! I hope you have some new tips or old reminders that will help you succeed in the future!
Nonetheless, I won't stop because my educational journey has just begun and is not complete. This certification was just a milestone in my continual journey of bettering myself!
For the new student blogger, I only send peace and blessings their way! Who knows, you may be reading this! For future students, I want you to excel in your studies and try your very best!
Lastly, I spread this bit of wisdom: the road to greatness is not easily traveled so expect a challenge!
Sincerely,
Mari!
U.S. Career Institute also offers online training for many other great careers
Do you love applying logic and reasoning to solve problems? You might find satsifaction with a career in criminal justice. Take a look at our online criminal justice program, our our online paralegal course. If healthcare careers hold more interest for you, you should investigate our online medical coding course, our online physical therapy aide course, our online electronic medical records specialist course, our online medical assisting program, or our online medical billing course.