It snowed here recently. When I looked out of my window, instead of seeing green grass, our lawn was covered in a blanket of white. Even though it was a light dusting, the snow served as a reminder once again that the seasons are constantly changing. This is true of other things besides mother nature. People change, plans change and careers change.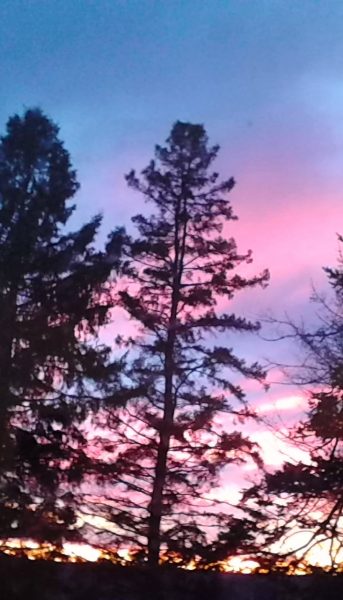 I completed my medical coding and billing specialist program at U.S. Career Institute last month. As a result, I'm about to embark on the next chapter of my journey. This means that my time here as a student blogger is coming to a close. I'm going to miss writing for the blog but I also look forward to reading future posts from new student bloggers! I will continue to check out the USCI website and Facebook page, so I will not disappear completely. I plan to touch base from time to time!
My plans for the immediate future include finding work as a medical coding and billing specialist as well as working towards obtaining certification from AAPC or AHIMA. I plan to devote a great deal of time to study and review, so that I will be ready to take the exam. I have not yet decided which type of certification best fits my career goals. I am looking closely at both credentialing organizations. I am also looking into both exam times and locations.
Last month, I was contacted regarding a medical office position as a receptionist/coder at a clinic that specializes in orthopaedics and sports medicine. I have always been interested in this area of medicine, so I jumped at the opportunity to submit my resume. I wanted to emphasize my training as a medical coding and billing specialist, so I opted to write a functional resume. This led to a phone call, and later, a job interview. I believe that this job would be a good fit for me. However, I do not know if I will be offered this position. Even if I do not get this job, I am grateful for the interview experience. I met some nice people, made some new contacts and I had the opportunity to take a test that included some ICD-10-CM coding. I feel more confident about my career choice. I know that I will find work in this field and I look forward to working as a member of a healthcare team.
As the sun sets at the close of another day, suggesting both an ending and a new beginning, I view my current situation the same way. My time as a student and blogger at USCI is ending but new roads lie ahead. There will be new challenges to overcome. I expect as with all life there will be both laughter and tears. But this is not a sad time. It's a time to grow and learn. It's a time to embrace the future and to become the best medical coding and billing specialist that I can be.
Thank you all for your comments, support and encouragement. I enjoyed reading your feedback on my posts as well as your own observations and tips. I wish you all the best of luck in your future endeavors and I know you will do well here at U.S. Career Institute!