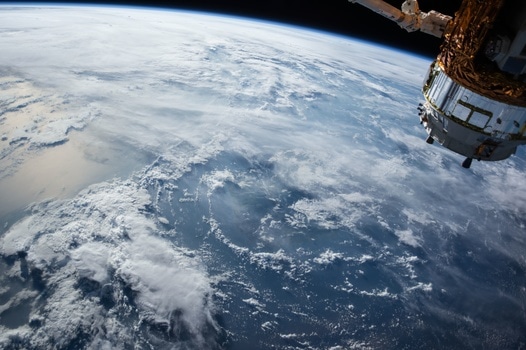 Returning to school for me after a number of years has had many facets to it. I have gone through a gamut of emotions while embarking upon my Medical Coding and Billing journey. My feelings have ranged from feeling a little apprehensive to very excited. When embarking on anything new in life there will always be hurdles to overcome. I am learning that perception is everything. I am more likely to succeed when I am able to turn a negative into a positive and always try to see the bright side of things. As I travel this journey, I have had to challenge myself to be resourceful and maybe do some things I've never done to succeed. I've had to challenge myself to figure out ways to overcome the unexpected and my fears.
I usually feel a little apprehensive or nervous when attempting something new. I have found that a little apprehension is a good thing for me. It has been a good thing for me because it always forces me to prepare. I don't like flying by the seat of my pants. I will not know everything, but I will know enough to be comfortable getting started. Preparation helps me be successful when embarking upon the unknown. Lack of preparation can often mean lack of success. However, there is a time and place for spontaneity as well.
When I began my Medical Coding and Billing journey, I wondered if I would be able to absorb the material. I wondered what type of resources would be available to assist me if I was struggling with something. Thankfully, I have found that the instructors are ready and willing to assist me with any questions or issues I might have. In addition, the student community is another good resource. It is very encouraging to know that I am not on this journey alone. Reading the blogs and wonderful testimonials reassure me that others have gone before me and that I can do it! Study aids are also available to assist me when I am ready to take the certification exam as well. Of course, as with anything, I must be willing to seek out additional assistance and resources when needed.
I am enjoying my journey into my Medical Coding and Billing career. I have found something that really interests me and am excited about the new material I am learning with each lesson. Challenges have given me an opportunity to seek out new resources and find new ways of handling things. I realize that where there is a will, there is a way.
What types of emotions or obstacles have you faced while embarking on this journey? How did you handle them? Did changing your perception help? Would doing a little research and seeing what is available help with any issues you may have? I would love to hear some of your experiences. Thanks for commenting.
U.S. Career Institute also offers online training for many other great careers
Do you love the benefits of physical fitness and enjoy sharing them with others? You might find satsifaction with a career as a personal fitness trainer. Take a look at our online personal fitness trainer program. If healthcare careers hold more interest for you, you should investigate our online patient care technician course, our online medical transcription course, our online electronic medical records specialist course, our online patient care technician program, or our online healthcare office manager course.