By Mariama
You know those surprise interruptions, time consuming inconveniences or execution of plan B's and C's? We all have challenges when it comes to education such as the babysitter calls out due to a nasty cold or your laptop crashing. Sometimes we go through changes at the job when we have to work overtime or we get sick ourselves and need much time off. There are many reasons we all face challenges in our everyday studies at times. But we don't have to fall victim to certain situations when we have previous knowledge about how to deal with them. I have a few ways to prevent and manage some situations once they occur.
Some common problems may be:
Not having enough study time
Not having internet access when needed
Not being able to pay for classes
Not having support
Getting sick and leaving your studies indefinitely
Although not having enough time to study is very frustrating to deal with, if you plan ahead, it can be prevented. Besides keeping up with an agenda or daily calendar of some sort, there's a simple and plain notebook. In it you can jot down any necessary task that pops into your head and organize enough study time this way. If you find the pre-mentioned doesn't work. I'd suggest you go to the store and buy an agenda, calendar or dry erase board. Or you could get all three.
When you have no internet services at home, places like the library, possibly work or your friend's house are important. However if you put off paying your bill every month this is not a good sign. It is "imperative" that you pay your internet service on time, being so many items rely on you paying. Items such as bills, personal investments, essay information, your at home job and so much more tailored to your needs.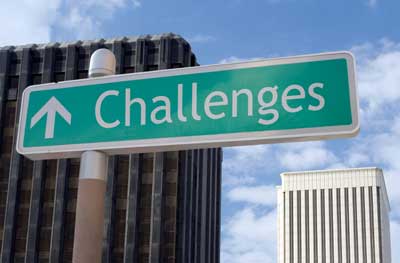 Of course you can go to school if you have the money, right? But what if you don't? There is various types of assistance. There is financial aid (money you have to pay back), Pell grants or grants (free money), scholarships (based on achieved requirements you get awarded this reward), internships (for college students) and the list goes on.
Not having a support system is a tough one. I personally can't speak for the student with this burden, however, if you ask for help, most likely, you'll get help. In other words, to someone who you respect and are not dangerous, ask them for study help. It may even be an old friend that can help you learn at a park, someday.
You can't control sickness inside your body but there is always a way to prevent it from coming. For instance, if you have diabetes always carry your insulin or Epi pen. Exercise and try to get good nutrition. Take vitamins and pills that are prescribed. And get an adequate amount of rest so your body doesn't crash mid-day.
These are some of the challenges we face as students and various ways to deal with them. There is not an exact answer to challenges, just reason.
U.S. Career Institute also offers online training for many other great careers
Do you like serving people in need? You might find satsifaction with a career as a medical assistant. Take a look at our online medical assistant program. If business holds more interest for you, you should investigate our online accounting course, our online bookkeeping course, our online insurance claims adjuster course, or our online office administrator course.