By: Mariama
Where's the highlighter? Oh no, I know it's around here somewhere. Let me look one more… "Waaah Waaah Wahh hhh!" Ring-Ring, Ring-Ring, oh just a second baby. Hello? Yes sir, yes sir, I can cover tonight, that's no problem, sure thing, good bye. Waaahh, Waah. Its okay little guy. Shhhhh, shhh. Rocky, rocky and back to sleep you go. Now I've got to make a warm bottle in case he wakes again and hire a babysitter. Oh my gosh, I only have one hour left to study! *Melodramatic faint on bed*
Is it just this woman, or do we all need a bit of balance in our busy lives?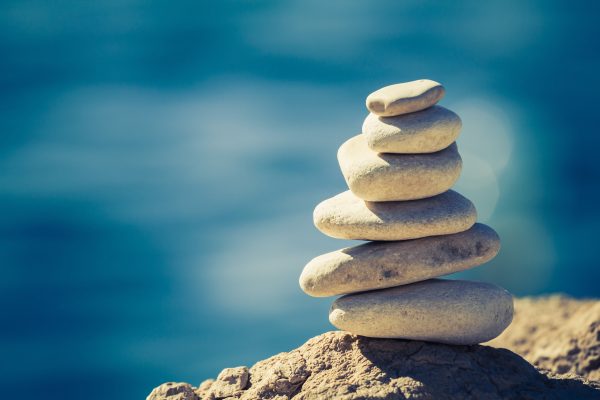 I, for one, wholeheartedly believe balance is the key to life! How do I gain balance, you may be asking? Well, balance is a process and a journey, as is life. It, like most things, is achieved in grave increments. In this life we all do acrobatics (back flips around spewing insults, cartwheels around our kids' hearts, somersaults for work hours and a new one, the balancing act.) It's as if we're starring in nothing short of a circus, occasionally. I'm no stranger to the overwhelming menace called chaos. However, in certain areas of life, I've gained some stability. Here are a few tips I will share with you that I use to achieve balance and put focus in the right areas of life. Maybe you can try some!
First and foremost, centering oneself spiritually is essential to maintaining harmony and balance in my life. From reading a daily passage in "Our Daily Bread" to saying a small prayer throughout the day, this helps me stay centered.
I am an Independent Avon Representative which is my work as of now. I make sure to organize all my business tools (brochures, samples, order booklet) while at home. Thus, saving me ample time to study and do other necessary tidbits. Not to mention, transactions can go smoothly!
Family – the bigger it is the more people can help! Except for the babies, of course. I don't have any children yet. My family supports me, especially my Mom, with all that I do in school. It is pivotal to have support when you're delving in to any major life event. Get around those who will support you.
School, for me, became a priority once I realized that it contributes to personal enrichment and a beneficial job/career. Being punctual, a good note taker, asking questions and, above all, studying will definitely pay off. Incorporate the others into your habitual study routine.
Lastly, always keep a routine because it will help you to see when you're slacking, and going off track. Stay positive and "keep that hunger!"
Surely, this is a good recipe for balance so with this knowledge, carry on friends! Don't forget to leave a comment or like, it's always appreciated!
U.S. Career Institute also offers online training for many other great careers
Do you like serving people in need? You might find satsifaction with a career as a medical assistant. Take a look at our online medical assistant program. If business holds more interest for you, you should investigate our online accounting course, our online bookkeeping course, our online insurance claims adjuster course, or our online office administrator course.