You can earn a rewarding new career in the healthcare industry with this course from our online medical coding school! As a Medical Coding Specialist, you'll help connect doctors, patients, hospitals and insurance companies. Without trained Medical Coders who can translate every diagnosis, into a handy code, the healthcare industry would come to a stand-still. And because nearly every visit to the doctor or hospital requires properly coded documentation, the demand for Medical Coding Specialists continues to grow.
Why Choose Medical Coding?
Healthcare is growing at a higher rate than most industries – and the increased number of patients and hospital admissions means more work for Medical Coding Specialists. Plus just think of the satisfaction you'll get working with doctors and other professionals in the medical field. As a Medical Coding Specialist, you will be a vital part of the medical team!
Medical Coding Specialists are in demand – and their medical coding salary shows it. Experienced Medical Coding Specialists earn up to $40,350 per year.* With skill and experience you could earn a great income with a medical coding job like top coders do! And many Medical Coding Specialists work from home via the internet or enjoy the luxury of choosing to work full or part time.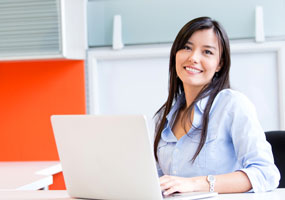 Would you like a competitive edge? Take a look at our Medical Specialties Degree Program with low monthly payments of just $139!
---
---