U.S. Career Institute is committed to making your education affordable. That's why our low-cost medical coding and billing online program is designed so you can start your new career without a mountain of debt.
For information on the outlook for medical billing and coding careers, head over to our Career and Certification page.
Medical Coding and Billing Tuition: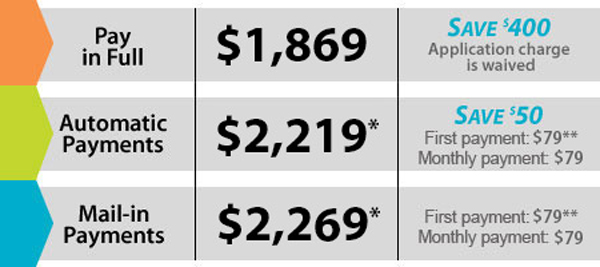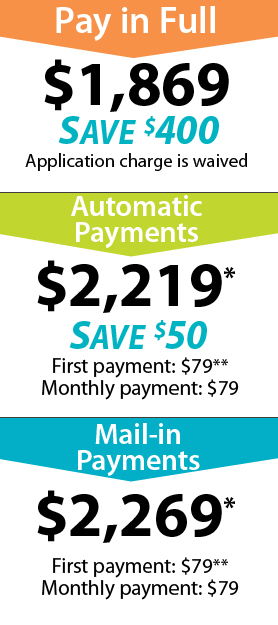 *Plus one-time $29 application charge.
**First payment includes $50 down payment and $29 application charge. Application charge is non-refundable.
Want a competitive edge? Take a look at our Medical Specialties Degree Program with low monthly payments of just $139!
Your tuition includes:
Electronic Lesson Books
Supplements
Instructor assistance
Career support for graduates
CPT Manual
ICD-10-CM Manual
CBCS Exam Voucher ($117 value) †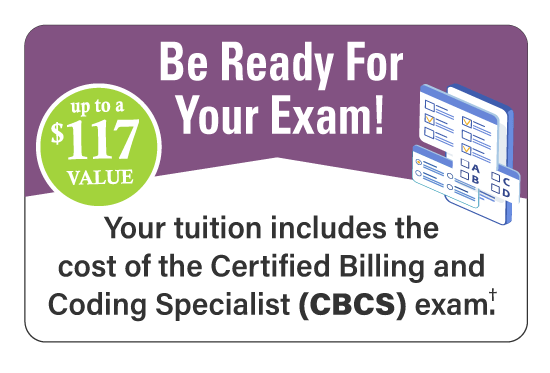 Hard Copy Lesson Books
Here at U.S. Career Institute, we teach to a classroom of one, and we know that no two students are alike. To accommodate more students, hard copy lesson books for our medical coding classes cost less than $30! If you prefer hard copies of your materials, you can easily order them online or by phone after enrolling
To find out what you can learn through our online medical coding and billing program, be sure to take a look at the course outline by clicking here.