Computer skills are a must in today's world. Maybe you need to learn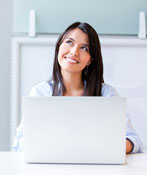 the ins-and-outs in a clear and easy to understand language. Or maybe you have computer skills but they're out of date. Maybe you need basic online beginner computer classes or maybe you need online computer training classes to refresh your skills. Whichever stage you're in, U.S. Career Institute's online computer training classes can help you learn basic computer skills online.
Why Choose Computer Essentials?
Advance your current career
Manage your budget
Research and shop online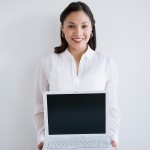 It's true computers are here to stay. They're a fact of life nowadays. Whether you are looking for a new career or hoping to advance in your present job, PC skills can give you the boost you need to reach your goal.
Even if you don't need to use a computer at your job, it's important for everyone to acquire knowledge of the PC. Why? Because computer skills are important for use at home as well. With easy access to the internet, Americans all across the country have discovered how the PC can save them time and help them in their daily lives.
People are using their home computers for research, shopping, entertainment, to help their children do better in school, to manage their budget, to do their taxes, to learn new hobbies and skills all without taking one step outside their door. The opportunities are endless. No question about it, you do not want to be without PC skills in today's world.
What You'll Learn During Your Online Computer Essentials Training
Word processing
How to manage your files through Windows Explorer
Creating spreadsheets
About the internet and World Wide Web
Using graphics
Email and email etiquette
How to protect a computer's security and how to protect your own privacy
Building professional presentations
How to manage your PC through 'start' button options
For the full Computer Essentials course outline, please visit our Course Outline page.
Computer Essentials Course That Fits Your Life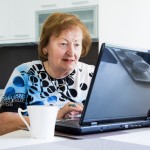 In as little as four months you can be ready to utilize your new computer skills in the workplace or home setting. With our self-paced online computer training classes you can study anytime, anywhere. With this online computer essentials certificate course, there are no in-person computer essentials classes to attend and no schedules to keep. Our Computer Essentials program will teach you everything you need to know'no previous experience needed.
Computer Essentials Program Tuition and Financing
Tuition for our Computer Essentials program is all-inclusive! You'll receive your lesson books, supplements, instructor assistance and unlimited career support for graduates, all included in your tuition.
We strive to ensure our Computer Essentials program is both flexible and affordable. This is why we offer low, monthly payment options for every student. We are committed to providing you with a high-quality education at an affordable price. Make an investment in yourself today!
For more information, please visit our Tuition and Financing page.
Computer Essentials Program Testimonial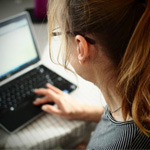 "The faculty always greets you with a smile and they all are very prompt, caring, informative, and work cohesively as a very effective team. You could definitely see there is an educational standard of excellence with each individual's attitude about the program. The school employees and students definitely raised the rigor of expectations for achieving the most beneficial education possible." — Tony C., WV
Join the thousands who have trained with U.S. Career Institute. Get started on your online computer essentials program today and finish in as little as four months!