Digital Tools to Step Up Your Productivity
Digital Tools to Step Up Your Productivity
Let's face it, most of us are attached to a tech device throughout the day, so why not make those laptops, smartphones, and tablets work for you? There are a lot of different tools available online. When searching for productivity tools it is easy to get overwhelmed by the volume of options that are available.
We've rounded up the best digital tools and apps to keep you organized, focused, and successful during your online learning journey. We have focused on the tools that you can access for free, but there are many other great tools that you can access for a price.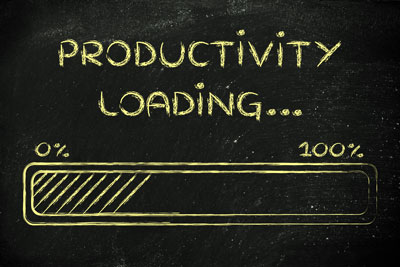 7 Top Productivity Tools
Trello - This tool acts as a one-stop-shop to get down EVERYTHING that's floating around in your brain. To-dos, ideas, project progression, calendars, and more - it's all here. Additionally, you can add other users to your "boards" for collaborative purposes. Think of this as a Pinterest for productivity!
Unroll.me - Is your inbox taking over your life? Unroll.me is an online un-subscription service for email! Simply log in to your email account and allow Unroll.me access to clean up your inbox. Then go through your subscriptions and pick and choose which ones you'd like to get rid of!
Evernote - Do you have dozens of different "notes" all over your smart phone, laptop, etc.? Keep it all organized and in one place with Evernote. Everything you place in this app is available on multiple devices by downloading the app and logging in. You can work from anywhere on any device with Evernote!
Todoist - Keep all the small details of your day organized with online and mobile app Todoist. A clean and clutter-free platform to drop all your daily tasks and goals, Todoist can be accessed from anywhere. The satisfaction you'll feel checking off each lesson and quiz will be immeasurable!
Dropbox - The perfect tool to study on-the-go! For a monthly fee, Dropbox allows you to upload and save documents to the cloud and then retrieve them from anywhere! Type out your notes, save them via Dropbox and review them on your mobile device while waiting at the doctor's office, car wash or school pick up line!
Rescue Time - Take back your study time! This program runs on your device and tracks the time you spend on different apps and websites. After collecting this data, it will show you where your activity and time is going. The app even lets you set alerts to tell you when you've spent too much time on a particular website, or even block those distracting sites altogether!
Pocket - Save fun or helpful things you find on the web for after study time with Pocket! After installing this app on your desktop, you'll be able to save interesting websites or articles you come across for viewing later. When you're ready to read them, log into Pocket on any mobile device or internet browser. We recommend opening up your saved articles on Pocket as a reward during a study break!
---
U.S. Career Institute also offers online training for many other great careers
Do you like animals? You might find satsifaction with a career as a veterinary assistant. Take a look at our online veterinary assistant program. If healthcare holds more interest for you, you should investigate our online dental assistant course, our online medical coding and billing course, or our online pharmacy technician course.