By Mariama
Keeping up with school, work, family and finding time for self is hectic. However, this has been the case for decades. Still, we find balance in doing things of the past and some of the present. For ex., when relaxing after a long study break we may listen to music (on a record player or mp3, now) or eat a quick snack and return to studying. We do some of the things our parents did when they were in school, working with a family. From their example, we've gathered certain traditions that we will carry on with our children. For instance, if your mom loved to shop as a hobby, you will probably go shopping with your kids on when everyone is free. It's always nice to treat yourself!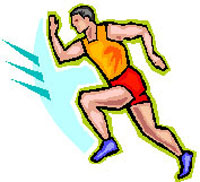 When making an effort to stay balanced in school please remember, "Slow and steady wins the race."-Aesop's Fable. How slow would be up to you, of course! That quote is used to illustrate that consistency and perseverance outweigh speed. In school there is so much to be accountable for and at the same time monitor. Its best to do schoolwork as soon as possible instead of allowing assignments and due dates to pile up. In some cases this can't be helped. The more you allow yourself to fall behind in school work, the less you will find balance in your educational endeavors; and ultimately your life.
"Hard work pays off," means exactly that! Most individuals think of work as mandatory to pay bills while others think of it as an outlet from their other responsibilities. Whichever the case for you, we all need techniques to balance our work schedule. While at home you want to make sure you get enough rest, enough food, and make sure your family is taken care of. On the job you will be refreshed and alert, satisfied nutritionally, and unconcerned about your family. You may even work two jobs and if that is the case, these steps are even more vital and necessary.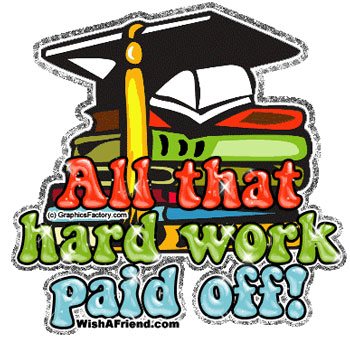 Who can replace family…nobody! Family is a priority in most households however; new additions to the family or family emergencies can bring inconveniences. Also personal sickness can get in the way of school and work. That's why we have to take off of work sometime or miss a day(s) of school. It's good not to let your family life intertwine with your school or work life, too much. If you have a husband or wife and children then you probably know all about team work. I've heard of couples alternating days picking the kids up from school, or maybe your husband might cook you dinner while you study after a hard day's work. And if the kids are of age maybe they can help out with chores while both parents have time to themselves!
Balance in life is created by consistency, perseverance, monitoring, getting enough of the essentials, and team work. I leave you with this, "It doesn't matter how slowly you go as long as you do not stop."
Annotation(s)1. Reference.com, Art and literature/Literature/Classics https://www.reference.com/art-literature/slow-steady-wins-race-mean-fb3c097233cce9b52017 IAC Publishing, LLC. Pg.1
2. BrainyQuote.com, Confucius quotes.https://www.brainyquote.com/quotes/quotes/c/confucius140908.html.Copy right 2017. Pg. 1
U.S. Career Institute also offers online training for many other great careers
Do you like animals? You might find satsifaction with a career as a veterinary assistant. Take a look at our online veterinary assistant program. If healthcare holds more interest for you, you should investigate our online dental assistant course, our online medical coding and billing course, or our online pharmacy technician course.