A career as an Electronic Medical Records Specialist represents a path to success in the fast growing healthcare industry!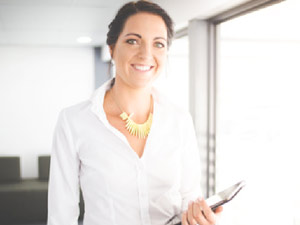 An aging population means more medical services will be required and more Electronic Medical Records Specialists will be needed to create, schedule, organize, process and manage the health information data that is associated with each and every patient. As an EMR Specialist, you'll be confident in your data management skills, coupled with your knowledge of the documentation required by accrediting and government organizations.
Why Choose Electronic Medical Records?
Earn up to $38,000 a year!*
Work in the growing healthcare industry
Work full or part time
Work in doctor's offices or hospitals
High demand career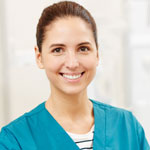 Be a vital part of the medical care team! Join the many men and women working in the healthcare industry to keep their families, friends and neighbors healthy and happy. Being an Electronic Medical Records Specialist benefits you and your community.
And, the healthcare industry is growing! The ever-increasing number of patients, insurance claims and hospital admissions is driving growth in healthcare services. It takes a lot of support to create, schedule, manage, process and organize all the healthcare data for so many people. That's why EMR Specialists are in such high demand and why you can enjoy a great career in the healthcare industry!
What You'll Learn During Your Online Electronic Medical Records Specialist Program
Our online EMR Specialist program is now available with Electronic or Hard Copy lesson books! Click here for more information.
The roles and desirable traits of various healthcare professionals
How to speak the language – a solid understanding of medical terminology
Different types of healthcare insurance
Diagnostic and procedural coding manuals and how they apply to insurance
The process of documentation as required by accrediting organizations and government standards
The importance of being compliant with healthcare law
Creating records and scheduling appointments using practice management software
Statistics and calculations necessary for reporting purposes
For the full Electronic Medical Records Specialist course outline, please visit our Course Outline page.
Online Electronic Medical Records School Fits Your Life
In as little as four months you can be ready to start making $38,000 a year* as an Electronic Medical Records Specialist.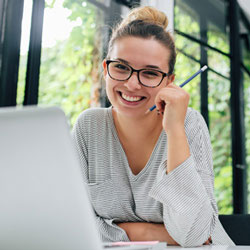 And our self-paced online electronic medical records training means you can study anytime, anywhere.With this online EMR Specialist school, there are no in-person medical records classes to attend and no schedules to keep. Our Electronic Medical Records program will teach you everything you need to know to start working as an EMR Specialist--no previous medical records experience needed!
Electronic Medical Records Specialist Program Tuition and Financing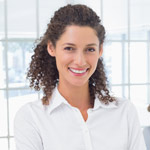 We strive to ensure our Electronic Medical Records Specialist program is both flexible and affordable. This is why we offer low, monthly payment options for every student. We are committed to providing you with a quality education at an affordable price. Make an investment in yourself today!
For more information, please visit our Tuition and Financing page.
Join the thousands who have trained with U.S. Career Institute. Get started on your online electronic medical records program today and be ready to work in as little as four months!