People are taking better care of themselves today than ever before. As more and more fitness centers, health clubs, and therapy centers open, the demand for Certified Personal Fitness Trainers grows. The U.S. Department of Labor projects the growth for Fitness Training jobs to increase 39% by 2030.*
Growth Potential & Career Opportunities
Earn up to $20 an hour!*
Work for a company in the fitness industry or be your own boss
The U.S. Department of Labor projects the growth for Fitness Training jobs to increase 39% by 2030.*
Certification
Upon graduation from our program, you will receive your U.S. Career Institute Certificate of Completion attesting to your accomplishment. U.S. Career Institute's Personal Fitness Trainer program prepares you to sit for the Personal Trainer Certification Exam† administered by the National Council on Strength and Fitness (NCSF).
Your NCSF exam fee is included in your tuition- up to a $300 value†.
USCI Career Coach Program
We invest in you-up to $400 Value**
After completing your certificate course, our Career Coach Program is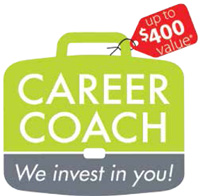 an included benefit that will give you one-on-one access to a Career Coach Advisor. Our course and Career Coach Program can prepare you with the skills needed to help you start your new career. Read about the program's requirements and guidelines in the Career Coach Program Outline.