U.S. Career Institute makes education affordable. Our graduates can start new careers without a mountain of debt.
Academic and Hands-on Training (HOT)***
Certificate of Completion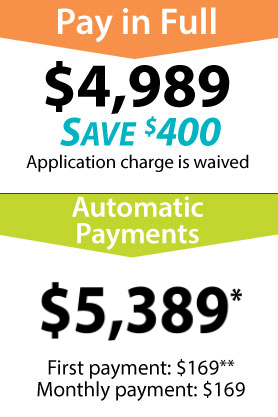 *Plus one-time $29 application charge.
**First payment includes $140 down payment and $29 application charge. Application charge is non-refundable.
***HOT requires that you be onsite in our Fort Collins, Colorado location. You are responsible for all travel expenses to attend HOT and tuition must be paid in full before attending HOT.