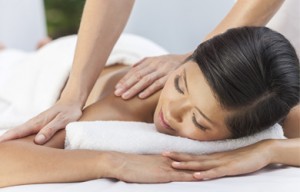 Massage Therapy is one of the most flexible, rewarding careers available today. With demand for massage booming, Massage Therapists work in a variety of exciting locations. Want to work in a spa? What about in an office, at a fitness center or on a cruise ship? Because massage offers so many health benefits, many Massage Therapists have gone to work in wellness centers and hospitals. With training from our online massage therapy school, you can even work in your own home! Our program will give you the knowledge and tools to be successful no matter where you work. Prepare to sit for the National Licensing Exam (MBLEx)*.
Read about U.S. Career Institute graduate Tristann Reynolds, the CACCS Student of the Year in Massage Therapy!
Why Choose Massage Therapy?
Work for a company or be your own boss
Earn up to $20 per hour!**
The U.S. Department of Labor projects the growth for Massage Therapist jobs to increase 26% by 2026.***
Alternative health treatments are increasing in popularity now more than ever before! A national study published in the Journal of the Associated Bodywork & Massage Professionals Association reports that consumers receive over a million massages a year. That's why massage therapy is a billion-dollar industry.
Of all the forms of alternative health treatments, Massage Therapy is among the most popular. And healthcare is one of the largest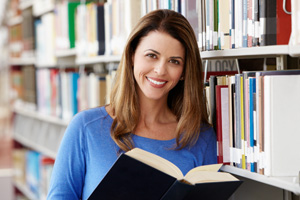 growing industries in the U.S. today! The ever-increasing number of patients and clients from all walks of life who take advantage of the benefits of regular Massage Therapy is the reason that Professional Massage Therapists are in such great demand.
As a fully trained Professional Massage Therapist, you can work for spas, resorts, clinics, health clubs, pro sports teams, cruise lines or even start your own business providing massage therapy from your home.
What You'll Learn During Your Online Massage Therapy Training
Our online Massage Therapy program is now available with Electronic or Hard Copy Lesson Books! Click here for more information.
Swedish Massage
Sports Massage
Energy Techniques
Hydrotherapy Techniques
Ethics and Communications
Anatomical Terms and Locations
Theory of Traditional Chinese Medicine
The Past, Present and Future of Massage Therapy
For the full Massage Therapy course outline, please visit our Course Outline page.
Massage Therapy Course That Fits Your Life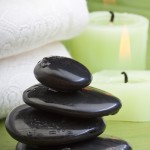 In as little as four months you can be ready to start making $20 per hour** as a Massage Therapist. And our self-paced online massage therapy school training means you can study at your own pace and have the power to determine your own goals. If you want to learn the basics of massage, you can complete the academic portion of the massage therapy course and receive a letter of Academic Achievement. If you enroll in the full enhanced course that includes both the Academic & Hands-On Training portions, our 200 hours of hands-on massage therapy training in Colorado will prepare you to sit for the national exam. You will receive your professional training by credentialed massage therapy instructors. As a graduate of the massage therapy clinical training, you will have the practical experience needed to meet your goals.
Massage Therapy Program Tuition and Financing
We strive to ensure our online Massage Therapy program is both flexible and affordable. This is why we offer low, monthly payment options for every student. We are committed to providing you with a high-quality education at an affordable price. Make an investment in yourself today!
For more information, please visit our Tuition and Financing page.
Join the thousands who have trained with U.S. Career Institute. Get started on your online massage therapy program today and be ready to work in as little as four months!