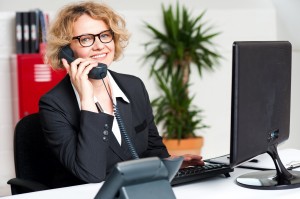 You can work at the heart of one of the fastest growing industries in the country! As a Medical Office Manager, you will have the opportunity to work with the entire medical office team as they take care of patients and manage their healthcare information. With new patients every day, no two days are alike. Best of all, with this online medical office assistant training, you'll be doing work that genuinely helps people!
Why Choose Healthcare Office Management?
Earn up to $55,000 per year!*
Work in the healthcare industry
Work for a private office, hospital, or nursing care facility
High demand career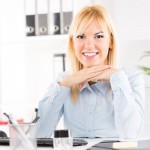 Are you interested in the healthcare industry? Are you an outgoing and organized person? If so, you already have the most important traits of a successful Healthcare Office Manager! Add your training in health information and office management, and you'll be well qualified for this growing career.
As a Healthcare Office Manager, you'll oversee the medical clerks and assistants in the medical office as they take care of patients by managing their healthcare information. Perform front- and back-office administrative duties, including patient scheduling, accurately maintaining and handling medical records, filing and bookkeeping. Also, you'll learn to implement project- and office-management practices, principles and procedures, including communication, computer use and research'all the while applying legal and ethical guidelines.
Healthcare is booming! The U.S. Department of Labor predicts the healthcare industry will generate more jobs in the upcoming years than any other industry. And right at the center of this growth is the Healthcare Office Manager.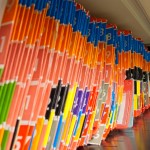 The Department of Labor projects the growth for Healthcare Office Management jobs to increase much faster than average. What does that mean to you? More job openings in your chosen field. Best of all, Healthcare Office Managers make great money—up to $55,000 a year* with experience!
What You'll Learn During Your Healthcare Office Manager Course
Our Healthcare Office Manager program is now available with Electronic or Hard Copy Lesson Books! Click here for more information.
The medical front office
Medical terminology
Record and file management
Introduction to anatomy
Diagnostic and procedure coding
Medical insurance 101
Medical ethics
Managing the office
For the full Healthcare Office Manager outline, please visit our Course Outline page.
Healthcare Office Manager Training That Fits Your Life
In as little as four months you can be ready to start making $55,000 a year* as a Healthcare Office Manager. And our self-paced online healthcare office management training means you can study anytime, anywhere. With this online healthcare office manager certificate course,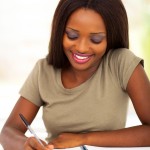 there are no in-person healthcare office management classes to attend and no schedules to keep. Our Medical Office Management school will teach you everything you need to know to start working as a Medical Office Manager—no previous medical experience needed.
Healthcare Office Manager Program Tuition and Financing
Tuition for our Healthcare Office Manager program is all-inclusive! You'll receive your lesson books, supplements, instructor assistance and career support for graduates—all included in your tuition.
We strive to ensure our Healthcare Office Manager program is both flexible and affordable. This is why we offer low, monthly payment options for every student. We are committed to providing you with a high-quality education at an affordable price. Make an investment in yourself today!
For more information, please visit our Tuition and Financing page.
Healthcare Office Manager Program Testimonial
Join the thousands who have trained with U.S. Career Institute. Get started on your online healthcare office manager program today and be ready to work in as little as four months!