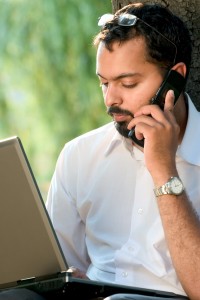 When you become an Insurance Claims Adjuster, you will be the customer's link to their insurance carrier during a traumatic time. Customers rely on your knowledge and power to resolve their claim fairly and quickly. With this responsibility comes a flexible schedule and plenty of advancement opportunities.
Why Choose Insurance Claims?
Earn up to $64,000 per year!*
Work for a company or be your own boss
Work full or part time
Build valuable writing, math, communication and computer skills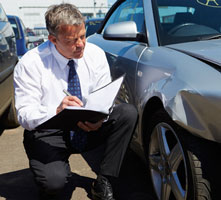 Claims Adjusting opens the door to a wide variety of opportunities in various fields. You could choose to work for attorneys, insurance companies, independent claims adjusting companies, state and federal government agencies, or even become a public adjuster. The list goes on and on—and the choice is yours!
Employment as a Claims Adjuster in the insurance industry offers you a wide range of opportunities for excitement, fulfillment and advancement. Every insurance company, whether auto, life, health or property insurance, needs men and women who know what it takes to service clients, investigate claims, write reports, compose correspondence and use their PC effectively. Whether you want to work for an insurance company, an attorney, a government agency or as your own boss on a contract basis, our Insurance Claims Adjuster program will pave the way for your dream job, a career in the dynamic and fast-paced insurance industry.
As a Claims Adjuster you will be a well-respected expert who works for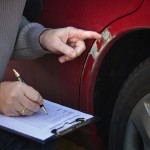 consumers to settle their insurance claims fairly. You will meet interesting people and find it rewarding to interact face-to-face with customers while guiding them toward resolution. As an Insurance Claims Adjuster, you are the customer's point of contact to their insurance carrier. They rely on your knowledge and power to resolve their claim fairly.
What You'll Learn During Your Online Insurance Claims Adjuster Training
Our online Insurance Claims Adjuster program is now available with Electronic or Hard Copy Lesson Books! Click here for more information.
Types of insurance claims, contracts and concepts
Communication skills and the art of negotiation
Investigating, gathering evidence, creating reports
Procedures for contested claims
Accident, health, life, liability, and property insurance
Mathematics for claims adjusting
Tools of the trade for Adjusters
Legal and ethical issues
Calculating estimates and settlements
For the full Insurance Claims Adjuster outline, please visit our Course Outline page.
Insurance Claims Adjuster Course That Fits Your Life
In as little as four months you can be ready to start making $64,000 a year* as an Insurance Claims Adjuster. And our self-paced online insurance claims training means you can study anytime, anywhere. With this online insurance claims adjuster certificate course, there are no in-person insurance claims classes to attend and no schedules to keep. Our online insurance adjuster school will teach you everything you need to know to start working as an Insurance Claims Adjuster—no previous experience needed.
Insurance Claims Adjuster Program Tuition and Financing
We strive to ensure our Insurance Claims Adjuster program is both flexible and affordable. This is why we offer low, monthly payment options for every student. We are committed to providing you with a high-quality education at an affordable price. Make an investment in yourself today!
For more information, please visit our Tuition and Financing page.
Join the thousands who have trained with U.S. Career Institute. Get started on your online insurance claims adjuster program today and be ready to work in as little as four months!