Staying Focused as an Online Student
Staying Focused as an Online Student
Updated: 1/24/2023
By: Jordin Landen
Online learning affords stay-at-home parents the opportunity to continue their education. As much of a blessing as it might be to many nontraditional students, there are unique challenges attached. Between raising kids, housework or studying and, other distractions, the process of earning a degree or certificate is often far more complicated than that of traditional students. It's not an entirely impossible task, though; it just takes a little planning, a smidgen of patience and effective communication.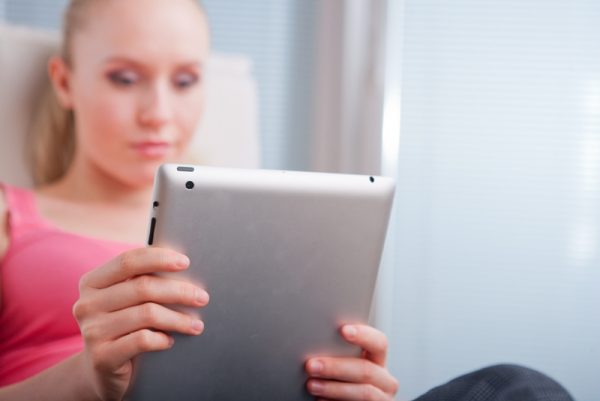 Avoid technology and the Web itself
While both of these modern marvels facilitate the online learning process, technology – namely cellphones, tablets, etc. – and the Internet can be a huge distraction. According to NBC News, studies have found that those who are interrupted by technology scored 20 percent lower on basic cognition tests. To avoid temptation, place those devices in another room; or, better yet, have a family member hide them somewhere. If possible, avoid the lure of browsing the internet by trying to limit wasteful Web use.ou can set parent controls on your phone, computer, or tablet to help minimize the time you spend on apps like Twitter or Instagram. If you love exploring, say, Twitter, set hourly alarms and allow yourself a 10-minute break. In this way, you're effectively creating an incentive for all your hard work.
On the other hand, embrace technology
This may seem counterintuitive to the previous point, but technology can sometimes be helpful. Several computer programs and smartphone apps are already available. FocusTime helps students make use of the Pomodoro Technique, which breaks tasks into 25-minute intervals followed by five-minute breaks. Cold Turkey prevents wasteful Web surfing by blocking people from certain websites, social media networks and even some desktop functions. Or, allow yourself a little free time with RescueTime, which tracks the sites you visit and lets you set alarms to better stay on task.
Pick the right foods
When it comes to studying, certain "brain foods" can help boost focus and concentration, including:
Blueberries – Studies have found that these can help improve memory.
Beets – These dark red vegetables promote better overall cognition.
Bananas – The potassium within helps keep the brain functioning optimally.
Dark chocolate – Not only does the cocoa contain serotonin, which is linked to better concentration, but also several vitamins and antioxidants.
Need more snack ideas? Check out our blog on 10 study snacks to satisfy your cravings!
Take frequent breaks
There's a tendency for some students to cram as much homework into one session as possible. However, that's not always the most effective choice. Instead, taking frequent breaks is a way to let your brain recharge momentarily and to make the most of the knowledge that's being absorbed. That could mean something as simple as turning away from the screen or book briefly, or even having a quick snack. Or, use that time to help around the house or spend a few minutes of downtime with your children. Even going for a walk can help: According to a study by researchers at Stanford University, a short walk can bolster creativity by as much as 60 percent.
Make your family a part of your education
Being a spouse and a parent doesn't mean forgoing an education. In regards to children, it's a good idea to try and involve them in the entire process. That could mean making a game out of helping you study, like answering the phone or keeping the family dog from barking. It might also be sharing some knowledge or lessons with the children, which will only reinforce their own educational process.
The support of your spouse can be crucial to your education. It's important to communicate that your academic career may affect your overall interactions as a couple. For instance, if you do homework after the kids have gone to bed, that might mean you cannot to watch TV together. Express to your spouse the importance of your education and how much he or she is relied on.
---
U.S. Career Institute also offers online associate degrees to prepare you for many other great careers
Are you extremely reliable and disciplined? You might find satsifaction with a career in accounting. Take a look at our online accounting associate degree program, or our online business management course. In addition to business programs, we offer several other associate degrees that may hold more interest for you. We invite you to investigate our online health information technology associate degree, our online human resources associate degree, our online electronic medical specialties associate degree, our online social work associate degree, or our online entrepreneurship associate degree.