How to Become a Personal Care Assistant
Step 1: Earn Your HS Diploma or Equivalent
Step 2: Get Formal Training through an Accredited Institution While formal training is not always required, it can be helpful in seeking employment in this field. Personal Care Assisting programs are typically available at the certificate level, with online and on-campus options available. Courses typically cover topics like nutrition and wellness, hygiene, ethics and legal responsibilities, and communication and documentation. Step 3: Start WorkingMany employers will offer on-the job training, however the employee must prove mastery of the standards and ethics entailed in performing in the role of a personal care assistant.
What You'll Learn During Your Online Personal Care Assistant Course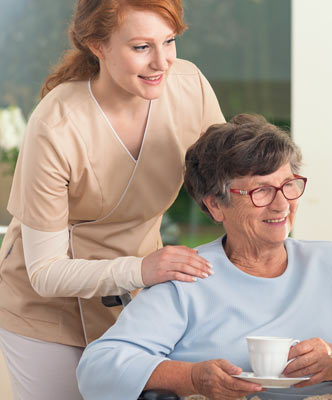 Ethics and Responsibilities
Introduction to Psychology
Nutrition and Wellness
Vital Signs
Preventing Infection
Communication
Documentation
Personal Care
Medications: What To Do & What Not To Do
For the full Personal Care Assistant outline, please visit our Course Outline page.
Personal Care Assistant Training That Fits Your Life
In as little as two months you can be ready to start your career as a Personal Care Assistant. And our self-paced online personal care assistant school training means you can study anytime, anywhere. With this online Personal Care Assistant certificate course, there are no in-person personal care classes to attend and no schedules to keep. Our Personal Care program will teach you everything you need to know to start working as a Personal Care Assistant—no previous experience needed.