If you are looking for a secure career with a good, steady income, then there's no need to look any further. Our online dental assistant school could be the answer to your needs.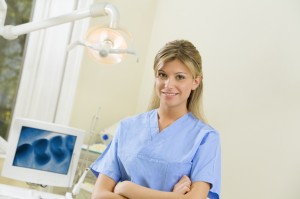 Become a Dental Assistant and work with dentists and hygienists to improve patients' health. Everyone needs quality dental care. And with the population continuing to grow, that means a growing demand for dental services and dental assistants!
Why Choose to be a Dental Assistant?
Earn up to $37,000 a year!*
Work in the growing healthcare industry
Enjoy a flexible career—work full or part time
Help put a bright smile on people's faces
High demand career
Dental Assistants have reason to smile. They are a vital part of the dental care team. The work they do each day makes a real difference in people's lives because proper dental care is a crucial part of physical health and well-being.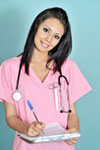 Not only is dental assisting a meaningful career, but it's secure, flexible and exciting, too. The U.S. Department of Labor foresees excellent job prospects for Dental Assistants. Over a third of all Dental Assistants enjoy part-time work. And since there are new patients each day, each day brings new challenges!
Plus, Dental Assistants participate in every part of the dental office. From patient care to billing, x-rays to lab work, they are the backbone of the dental industry. And dentists across the country are discovering just how valuable Dental Assistants really are. They save the dental office money and improve patient care at the same time. This is why employment for Dental Assistants is projected to increase much faster than the average for all occupations!
What You'll Learn During Your Online Dental Assistant Course
Our online Dental Assistant program is now available with Electronic or Hard Copy Lesson Books! Click here for more information.
Preventative Dentistry and Nutrition
The Dental Examination
Front Office Procedures
Introduction to Oral Anatomy
Dental Pain Management
Oral and Maxillofacial Surgery
Restorative Dental Procedures
Dental Anatomy and Terminology
Orthodontics, Oral Pathology and Radiology
For the full Dental Assistant course outline, please visit our Course Outline Page.
Dental Assistant Training That Fits Your Life
In as little as four months you can be ready to start making $37,000 a year* as a Dental Assistant.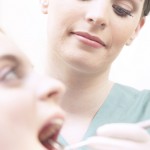 And our self-paced online dental assistant training means you can study anytime, anywhere. With this online dental assistant school, there are no in-person dental assistant classes to attend and no schedules to keep. Our Dental Assistant program will teach you everything you need to know to start working as a Dental Assistant'no previous medical experience needed.
Dental Assistant Program Tuition and Financing
We strive to ensure our Dental Assistant program is both flexible and affordable. This is why we offer low, monthly payment options for every student. We are committed to providing you with a high-quality education at an affordable price. Make an investment in yourself today!
For more information, please visit our Tuition and Financing page.
Join the thousands who have trained with U.S. Career Institute. Get started on your online dental assistant program today and be ready to work in as little as four months!