There are many careers that require specialized knowledge and detailed training, and they're often in highly technical fields like health care, computers or criminal justice. That's why many students opt for specialized career training rather than pursuing associate or bachelor's degrees. Career training programs, also called career certificate programs, are a great post-secondary education option for many people – especially those who don't feel typical four-year colleges are right for them for whatever reason. Here's what career training is and why it might be a good choice for you:
What is a career certificate?
A career certificate is earned by a student who completes career training in a specialized field. Career training programs consist of several lessons that help students learn the ins and outs of the industry they're studying, but students don't have any of the general education courses that associate and bachelor's programs require students to complete. For example, U.S. Career Institute's criminal justice certificate program contains lessons like "Criminology 101" and "Crime Scene Investigation" – in short, everything a student would need to know to work as a criminal justice specialist.
Career certificate programs are the shortest post-secondary education option, often taking between a year and a year and a half for students to complete. They're meant to lead students directly into an exciting career upon graduating, which differs from a more general undergraduate degree that gives students several career options and a less specific path.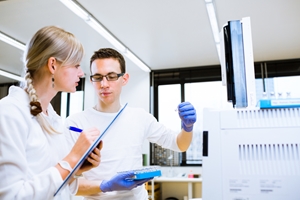 What makes career training a good option?
Pursuing an undergraduate degree may be right for some people, while working toward a career certificate is perfect for others. Either way, career training programs have some amazing benefits. For one, they generally take less time to complete than an associate or bachelor's degree. In fact, some U.S. Career Institute certificate programs can be completed in as little as four months, depending on the student's schedule.
Career training is also very affordable – it's often the cheapest post-secondary option available. Plus, career training leads students into an already decided-upon career or field, and gives them the knowledge and training they need to be very successful in it.
U.S. Career Institute offers certificate programs, which are a great fit for students who like to work from home and create their own schedule. Students can complete coursework whenever they have time wherever they are, while still receiving any help they need from teachers or staff.
What kind of careers can I begin with a career certificate?
There are a myriad of careers in which a certificate will help you land a job and be very successful. These include several careers in the medical field, such as medical billing, medical transcription or being a dental or medical assistant, for instance. Criminal justice or law careers may include becoming a paralegal, courtroom bailiff or crime scene investigator. You can even find amazing success as a wedding consultant, fitness trainer or massage therapist!
U.S. Career Institute offers these and several other online career certificate programs that can help you get started in an exciting career in as little as four months!
---
U.S. Career Institute also offers online associate degrees to prepare you for many other great careers
Are you extremely reliable and disciplined? You might find satsifaction with a career in accounting. Take a look at our online accounting associate degree program, or our online business management course. In addition to business programs, we offer several other associate degrees that may hold more interest for you. We invite you to investigate our online health information technology associate degree, our online human resources associate degree, our online electronic medical specialties associate degree, our online social work associate degree, or our online entrepreneurship associate degree.