This week I wanted to talk about internships. Summer is the best time of the year for interning. Oftentimes, some college students take a break from school and use this as an opportunity to gain more work experience.
I have been considering an internship as an option for myself in the near future. I want to share with you some of the things I have learned while searching and applying for various internship opportunities:
Start researching for internships early.
Look for internships within your interest or area of study.
Notice the date and deadline.
Gather your information.
Save your internship information for the following year.
The first tip is to start researching for internships early. You can go to your library and look at reference books on internships. But the major down fall with going to the library and using a reference book is that it can become outdated quickly. I personally prefer to use the internet because the information on these opportunities is usually more up to date and current.
Since I am interested in the field of health and psychology, I have been searching for internships in my area of study. You can find these entry level positions over the internet by doing various searches through Google or other search engines. You can also search various organizations and professional associations. For example, if you're interested in the medical field you can research local hospitals and apply for their internships. Some professional associations within your field of study may also list these entry level positions for those who are seeking experience.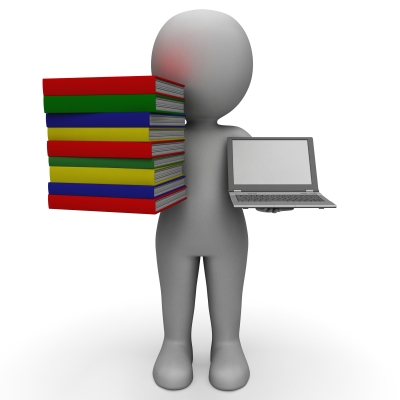 Internships can be very time sensitive. Not submitting your paperwork on time can cause you to miss out on being considered for an opening. Oftentimes when the internships are announced, there are deadlines for getting applications in. So make sure you keep in mind the due date for submitting the required application materials.
Different internships require different things in order for you to complete your application. The following are some of the information that may be required for applying for an internship: An essay on a specific topic, a resume, questionnaires, an application, college transcripts, a cover letter or professional references letters.
Another tip is to get your materials ready. Since a lot of internships have deadlines, it is a good idea to start gathering some of the things that you will need to submit with your application. For example, you may want to have some of your college transcripts on file for your own personal records. You should also start getting your professional reference letters in advance so you will have them when you are ready apply. This is also a good practice for when you want to apply for a job.
The last tip is to save the internships that interest you the most. Some internships are offered every year, so you may want to save them if you missed out on submitting an application this year.
Being able to work as an intern is a great way to gain experience and get your foot in the door. These are some of the things I am doing as I apply for some summer internships. I hope these tips were helpful.
---
U.S. Career Institute also offers online associate degrees to prepare you for many other great careers
Are you extremely reliable and disciplined? You might find satsifaction with a career in accounting. Take a look at our online accounting associate degree program, or our online business management course. In addition to business programs, we offer several other associate degrees that may hold more interest for you. We invite you to investigate our online health information technology associate degree, our online human resources associate degree, our online electronic medical specialties associate degree, our online social work associate degree, or our online entrepreneurship associate degree.