How to Become a Personal Trainer
Written by: Steve Theunissen
Over the last decade, personal training has been driving the explosion in the fitness industry. The recent pandemic lockdowns, while challenging for the fitness industry as a whole, have opened up new avenues for personal trainers. For those who know what steps to take, this offers prospects for making a career out of their passion.
If you have a love of exercise and a desire to assist others, a career as a personal trainer might be right for you. In this article, I'll lay out the 5 steps you need to follow to become a certified personal trainer.
As a 30-year veteran personal trainer, I know the industry inside and out. Read on to get the inside scoop on what you need to do to make a living helping others to get in the shape of their lives.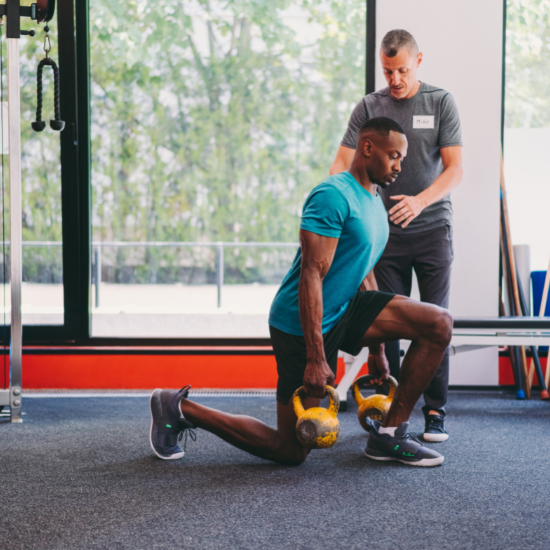 Study Requirements
In order to become a personal trainer, you will need to complete a certification program. Every certification that I know of requires the following prerequisites.
You must be 18 years of age or older
You must have a CPR AED Certificate
You must have a high school diploma
Step One: Get Your CPR AED Certificate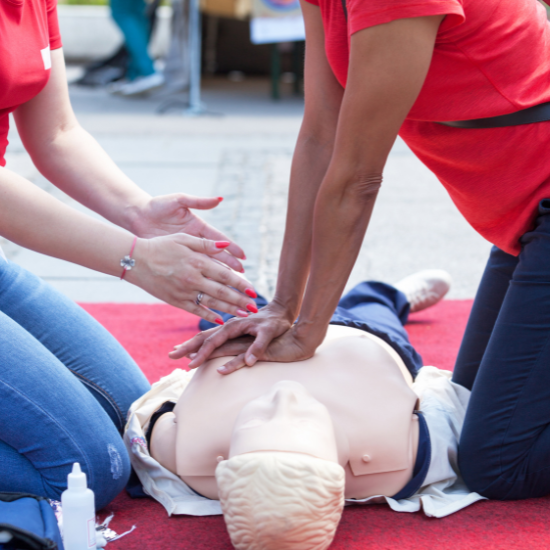 CPR AED Certificate courses are quite common, with many of them covering just half a day. You'll learn how to identify sudden cardiac arrest and what steps to take in providing cardiopulmonary resuscitation. You will also get hands-on practice in using a defibrillator, learn how to assess a person who is unresponsive but breathing and put them in the recovery position as well as how to respond when a person is choking.
I recommend doing your CPR AED training with an American Heart Association or American Red Cross sponsored course.
Step Two: Select your Training Course
Many certification organizations and schools exist for personal trainers. Many of them let you study online whenever it's convenient for you.
Not all personal training programs provide the same level of instruction or have the same influence in the market. You should only consider courses that are accredited by the National Council for Curriculum and Assessment (NCCA) when choosing the ideal course for you.
The four most reputable and well-known certification bodies in the US are:
Consider the clientele you wish to serve as you select your course and certification. I've had experience with each of these certifying bodies, so here's a breakdown of what type of clientele each one is best suited towards:
General Fitness Clients
An NASM-CPT or NCSF certification is best suited for a general fitness clientele. This certification offers more breadth (but not as much depth) as the others. It gives good coverage to such subjects as how to introduce new clients to a fitness lifestyle, how to progressively introduce all areas of fitness to them and how to instruct them in corrective exercise.
Athlete Clients
If you intend to train athletes, bodybuilders or sports players, I recommend the NSCA-CPT certification. This course will introduce you to more advanced strategies that are designed for use with experienced athletes.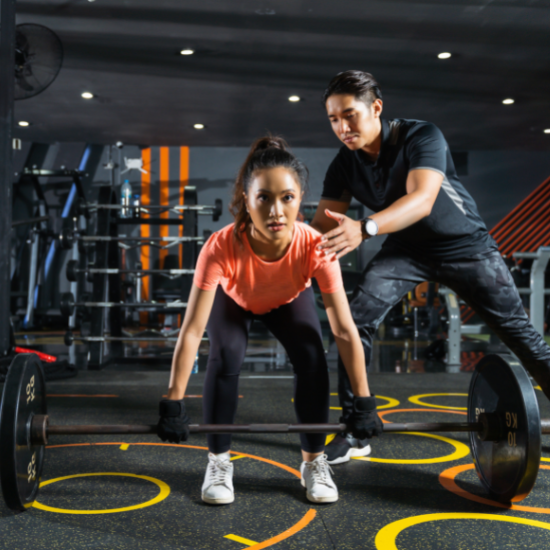 Clinical Patients
Those desiring to work with people who are suffering from illness, have been diagnosed with cancer or are in rehabilitation, should opt for the ACSM certification.
In making your decision about which course is best for you, consider the following:
What is my current level of knowledge?
How much time do I have to study?
How much can I afford?
Do I have a specific gym in mind?
If you do have a certain gym in mind that you wish to work for, I recommend approaching them and asking what certification they prefer. In terms of cost, the most affordable of the three certifications I've highlighted is the ACSM certification, at $349, with the NASM costing $599, not including study materials.
Most personal trainer courses require between four and six months of study before you are ready to sit for the final exam. You can try to cram your study into a couple of months, but I do not advise it. Take your time to soak up all the information you can.
Step Three: Study For & Pass Your Certification Exam
When you sign up for your course, you will gain access to your course materials.You may receive a study package that includes:
Textbooks
Lecture videos
Whiteboard animations
Flashcards
Study questions
Practice examinations
Many courses will also call for your attendance at a live workshop at some point.
Here are some pointers to help you successfully complete your studies:
Be patient with your studies. To get the most out of the course material, use the entire given time.
Make a study regimen and follow it diligently.
Give yourself more time than you anticipate needing. Spend the extra time reflecting on the knowledge and putting all the pieces together to build a whole.
If possible, do your study first thing in the morning when you're fresh and there are no distractions.
Be prepared to go into "heavy" subjects like kinesiology, physics, and biomechanics. Accept these topics rather than avoiding them.
When you're doing other activities, such as cooking or exercising, listen to audio lectures.
Make fact cards and test yourself on them frequently.
Before the test, take practice tests.
When you get an average of 85% on your practice tests, only then are you prepared to take the final exam.
The final exam structure for most certifications follow a similar pattern. They start with around a hundred multiple choice questions. This is followed by a number of essay questions. You then have a series of case studies where you are asked to design programs for specific types of clients.
Check out these tips from personal trainers on how to build muscle.
Step Four: Find a PT You Can Shadow
As you are completing your course of study, I strongly recommend that you find a personal trainer that you can use as a mentor. Ask the trainer if you can shadow him a couple of days per week at different times to get a hands-on taste of what life as a personal trainer will be like.
If possible, sit in when your mentor does initial evaluations with new clients. Then observe how they translate the information they have gathered into a personal training program for that client.
As you observe your mentor in action, take notes and write down any questions that come to mind. Be as unobtrusive as possible, leaving your questions or comments until after the client session is over.
Step Five: Get Hired as a Personal Trainer
Once you've successfully completed your course and received your certification, you are all set to get into the marketplace and win yourself a job as a personal fitness trainer.
Of course, you may have decided to go out on your own as a PT, either training people in their homes or setting up your own fitness studio. You can simply renovate your basement or a spare room to make this happen. This will involve quite an initial expense as you put together your training kit. At a bare minimum you'll need:
Resistance bands
An adjustable bench
Workout mats
You can find a list of gyms that use personal trainers here.
Decide whether you want to work in a big box gym, like Planet Fitness, an independent or small franchise facility or a smaller boutique fitness center. I've worked at each of them. Here are a few tips I've picked on how to get hired:
Get a week long guest pass to exercise at the gym before approaching them for an interview. That will enable you to get a feel for the location and modify your resume based on what you learned from your experience.
It's crucial to have a professional CV that conveys your personality. However, frequently all it takes to land an interview is to show up and appear at the front desk with plenty of confidence and enthusiasm.
Avoid requesting a job. Inform the manager that you would be happy to discuss ways to attract new gym goers with him. When you're in front of the gym manager, your personality is everything. Make it obvious to him that you're upbeat, active and teachable.
Gym management is concerned with making money, and ultimately, personality is what makes money. If you lack workout knowledge, you can learn it; personality, not so much.
Dress professionally for a personal trainer interview when you arrive. Make sure your appearance and hygiene are impeccable. This also applies to your nails, hair, and odor.
Summary
With more and more people focused on their health and well-being, right now is a great time to take the steps to become a personal fitness trainer. Follow through on each of the five steps outlined here and you could be working with paying clients in just a few months. Take the first step by checking out an American Heart Association or American Red Cross CPR/AED course near you. Then contact U.S. Career Institute to learn more about their Online Personal Trainer School.