How Homeschooling Can Help Mental Health
When you first think of the benefits of homeschooling, things like personalized academics and flexible schedules may come to mind. However, have you ever considered the impact on your mental health homeschooling may have? Having flexibility to learn outside the classroom may inspire a huge change in your overall mental and emotional wellness.
Before we dive into why homeschooling may improve mental health, let's give a quick overview on what homeschooling is! If you're considering homeschool for yourself or for another student, it's important to know the basics of an at-home education.
What is Homeschooling
Homeschooling is any kind of learning that happens outside the traditional or institutional schools like public, charter, or private schools. Being homeschooled means taking the responsibility for your education into your own hands.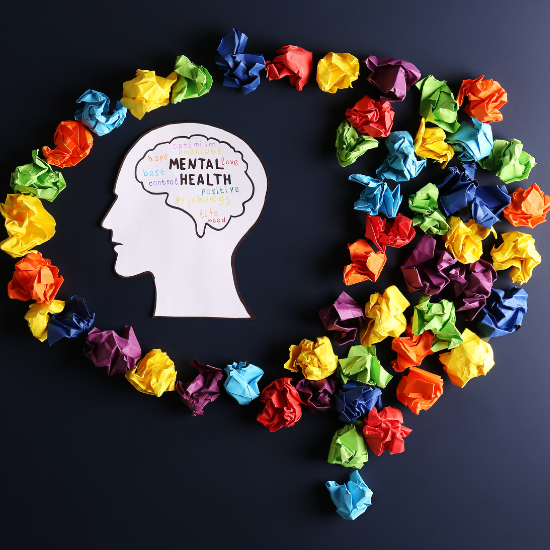 For many people, all they know is the traditional classroom setting. Homeschooling may seem new or intimidating! However, there are many resources for homeschooling that make it easier to feel confident making the decision to continue or finish an education at home.
Homeschool can take many forms - online classes, co-ops or group learning, or learning on your own through a custom curriculum. Homeschooling is becoming more and more common, which has led to more resources being available to those students who decide to pursue a nontraditional path.
Homeschooling and Mental Wellness
Homeschooling can make a huge impact on a student's mental health, especially during the teen or high school years. Why is that?
More time and flexibility to be creative and explore their individuality: The high school years are when you learn the most about yourself and who you want to be! Flexible schedules means more time to pursue interests, hobbies, and learn new skills.


Less pressure to behave like a peer group: There's a reason we talk about peer pressure! When all your peers behave a certain way, it can be difficult not to go with the crowd. That can lead to poor decisions, feelings of isolation, or other challenges. Homeschooling removes the potential for those issues.


More time with family and loved ones: Being homeschooled can mean more time spent around the dinner table with those closest to you. Some people are even homeschooled by a parent or caregiver, which can inspire deep and lasting bonds with our family members.


Less opportunity to move as needed: Research shows that moving, stretching, and taking breaks from learning improve retention and comprehension. Traditional school settings may only offer classes like PE a few times a week and may not be able to accommodate a student that learns better with more breaks or less time sitting.


More opportunity to customize your learning program to your goals: Many students explore their career options around the high school age. A traditional high school may not be able to cater to those specific career goals, which can be frustrating for the student who feels unable to pursue their dreams.


Less academic stress to understand concepts quickly: Homeschooling can help students who do not thrive in a traditional classroom. When you learn at a pace measured by your comfort level and not the comfort level of a classroom, you can slow down for challenging concepts. Homeschooling can allow learners to focus on the learning style that is most effective for them.
There are many other factors that may influence a student to choose homeschool for their mental health. Education is highly personal and often, being in a public, charter, or private school doesn't seem like the best fit.
When you think about homeschooling, don't just think about the improved academics or the increased flexibility to learn from home. Think about how it could impact your health - physically, mentally, and emotionally!