Education After High School: A Guide to College vs. Trade Schools
By: Katelyn Fahrenbruck Weston
The word "college" evokes images of libraries, classrooms, study halls, and dormitories. It also suggests a fairly standardized educational experience for most students. On the other hand, the phrase "trade school" may bring to mind technical classes, long hours, and low pay. College and trade schools are the two most common options a student can pursue after high school, but myths persist about both. These two educational formats are very different from one another, so it's important to understand the differences between them and what they really have to offer before you make your choice.
Admissions Process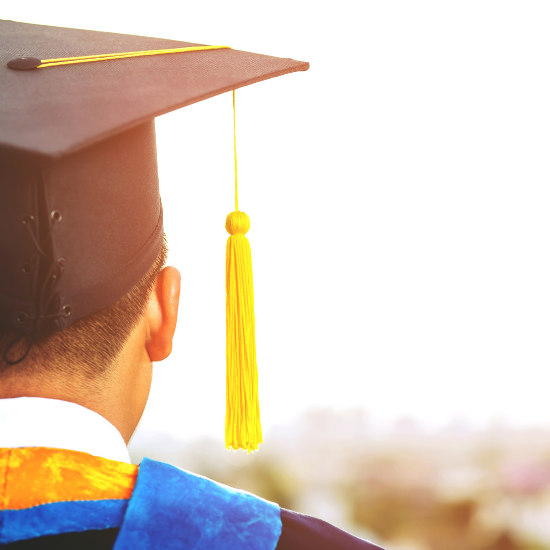 The admissions process for colleges and trade schools can vary, but the general process is the same for both types of schools. You'll want to identify a target school and submit an application that includes information about your grades, extracurricular activities, work experience, and more. You may also want to submit your SAT or ACT scores to make a better case for yourself. Once you've built a strong application, you'll want to schedule interviews with the admissions department of the school and make sure to attend any on-campus events for prospective students. When it's time to make your final decision, be sure to take full advantage of all of the resources offered to help you make the right choice.
Affordability
Affordability is one of the biggest advantages of a trade school. College usually requires a large investment over multiple years before you're ready to join the workforce, but trade schools can allow you to get a higher-paying job right away. Trade school may also be more affordable than a four-year program for many students. If you're considering a trade program to earn a higher salary or improve employment opportunities, you might also be interested in how much a four-year degree costs. Some schools offer comprehensive tuition assistance programs that cover eligible students' full tuition, but programs like these can vary greatly based on financial need and a student's academic record.
Duration
Trade school programs vary, but many last six months to a year. If you decide to pursue a trade school education, you may be able to transfer credits and finish your program sooner than you might expect. If you need to take longer than the standard 12 months to complete your education, you may be able to take courses part-time to wrap up your training. On the other hand, college programs vary depending on the degree you're pursuing; an associate degree takes two years, and a bachelor's degree typically takes four years.
Salary Potential
People tend to think of trades as low-paying jobs, but the truth is that going to either a trade school or college can help you earn a great paycheck or a not-so-great one. For instance, a bachelor's degree in construction management can lead to a job that pays well and offers good job security, but a degree in art may not. On the other hand, going to trade school can prepare you for a high-paying career in welding, logistics management, or even nursing, but it can also lead to lower-paying jobs in cosmetology or hospitality. Ultimately, how much you can earn will depend more on what you study than where you study.
Job Security
Trade school graduates actually tend to have more job security than college graduates, though both will fare better than people who only have a high school diploma. Like with salary potential, job security can vary greatly depending on the specific industry. College could lead you to a relatively stable job in IT or a more precarious position in journalism; trade school could lead you to a firm footing in phlebotomy or shaky ground in the culinary arts.
Career Flexibility
Trade school provides more flexibility for those who want to change careers, as it takes less time to complete a program to learn a new profession. However, since these programs are specialized, the skills you learn in trade school may not be helpful if you decide to pick up a different trade later on. On the other hand, a four-year college degree also usually leads to one particular career path, and switching careers can be costly and time-consuming if the new career also requires a college degree. But some of the credits from a bachelor's degree can often be applied toward a second degree later on, which can save some time.
Both college and trade school provide students with a great education and great career opportunities, but there are key differences between the two formats. If you're considering a college degree, make sure you consider the cost, flexibility, and time commitment required to complete your degree. If you're pursuing a trade school education, make sure you understand the pros and cons before you enroll in a program.