Can I Still Get A High School Diploma as an Adult?
Are you wondering if you can still get a diploma even if you're no longer in high school? Well, the answer is yes! Whether it's been a few months or a few years since you've been in school, getting your diploma is never out of reach. Anyone can achieve their goal of a high school diploma, no matter how long it has been since you started - or even if you never started at all! There are many ways adult learners can be successful in their high school journey.
Adult learners may have different needs than traditional high school students, which is why it's crucial to find a high school program that fits your needs and lifestyle. You have many options to choose from when thinking about what suits your learning style and goals. For many learners, an online program may be exactly what they need. Find out more about how a high school program can be tailored to adult learners!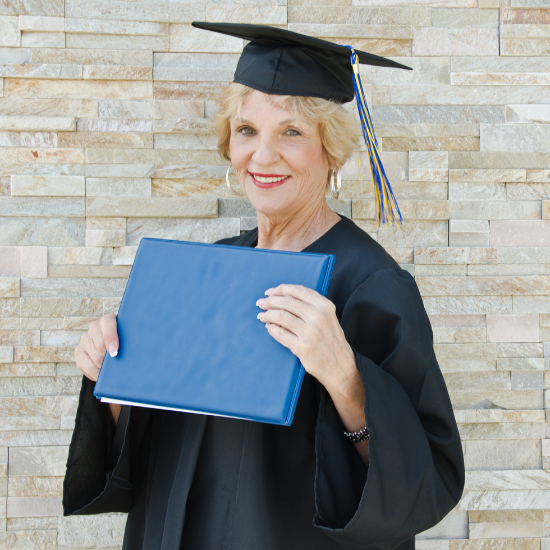 What Are My Options to get a Diploma as an Adult?
There are many ways to get a diploma as an adult! One of the most common options is to find a program online that fits within your schedule and your needs to finish your education. Some online programs are even focused on different career paths so you can get a head start on your desired end result! Online programs may be exactly what you need to finish your diploma.
What Does Online High School Look Like?
Many adult or atypical learners may find that online high school is a better fit than classroom learning. Why is that?
Online learning can happen at your pace: When you take high school classes online, you can go at the speed you need! The course material encourages not just learning, but understanding the core concepts that will bring you success. Learning at your pace means having time to focus on the important or challenging concepts.


Online high school can happen outside school hours: You're busy! Online school can happen whenever - and wherever - you are. You can be in class in the school pickup line, during a lunch break at work, or at home in the evenings. There's no need to sit in a classroom during the day.


You can be in class on your phone: You're probably already using your smartphone every day. It can be that easy! Being in class doesn't need to be difficult or complicated! Almost all of our programming can be completed from your smartphone.


Online high school can provide both freedom and structure: When you take high school classes online, you decide when and where you study. However, many programs are structured very differently to the classroom! Programs tend to focus on one subject at a time, to ensure mastery of a given topic, before you move on to the next. This method can help you feel confident in the subjects you have learned.
What Steps Do I Need to Take to Get My Diploma?
If you want to finish a high school diploma, your next step is enrolling in a program that fits your needs! Consider what you are looking for - a general diploma or a career-focused diploma option to prepare you to continue your education?
Once you know what you're looking for, enroll in the program that best fits your needs! It's simple to start and you can begin learning right away. You won't be learning alone! Most programs will have instructors to help you plan ahead for a successful future.
Getting a diploma at any age doesn't need to be intimidating. With the right tools and a commitment to your personal success, you can prioritize finishing high school and receive the diploma you've been wishing for.