Learning New Skills
By: Mariama- USCI Alumni
To learn a new skill requires not only hard work and dedication, but in many cases school! In today's times we have many educational options and conveniences to acquire a new skill. You can go online or attend a physical location. And so many program options for classes after high school, including Medical Billing & Coding, Social Work, Designer, Photography, Business, Paralegal, Data Entry, Education, Child Care Specialist, Computer Tech, Aviation or even get awarded for volunteer work and so much more. There are options to focus just on what you love or acquire knowledge in many areas.
In order to help you narrow your choice down, I will share some skills that you could learn from USCI. Hopefully they will interest you and make you think about pursuing a new skill or skills for that matter.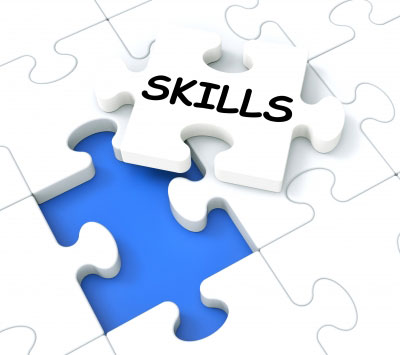 Available Programs to Expand Your Knowledge
Medical Billing and Coding Specialist (Certificate) - Along with being able to work in hospitals, you can also work in doctor's offices, clinics, rehabilitation centers or emergency departments. This skill requires knowledge of MedLook 4.0, ICD-10-CM Coding, CPT coding, and HCPCS coding. You will encounter dozens of new vocabulary words as well as medical topics in your study material.
Social Work (Degree) - You can help people and even communities with this degree. With this degree you may work with children, assist the elderly and help those in need. One of my friends happens to be in this field and loves it!
Veterinary Assistant School (Certificate)- Do you love animals? As a veterinary assistant you will get to help animals and their owners every day. In this program you will learn basic animal care skills as well as how to help with day to day operations of a veterinary clinic.
I have previously mentioned that these are simply a few skills, talents or abilities that can be learned through schooling. Whether you go to school online, in person or both there are endless options to learn a new skill. New skills increase your knowledge, help in your daily life and hopefully also increase your pay. Hey I challenge you to leave a comment if you've learned a new skill!
---
U.S. Career Institute also offers online training for many other great careers
If you love helping people, then a career in the healthcare field may be perfect for you! Investigate our online dental assistant course, our online medical coding and billing course, or our online pharmacy technician course.