Online Accounting Associate Degree
If you love working with numbers and bottom-lines, you'll fit right into an accounting career. An online accounting associate degree from U.S. Career Institute's online accounting school will prepare you to work in many areas. When you become an accountant, you can work for a large corporation, a non-profit or go into business for yourself. This career area is projected to grow in coming years, so your accounting skills will be in high demand. Your online accounting degree will give you a competitive edge.
Why Choose Accounting Services?
Today's career as a professional Accounting Services Specialist offers you the benefits of security, prestige, advancement and a good, steady income. It's one of the few careers that gives you the opportunity to work in so many different kinds of businesses and industries.
Consider all the interesting and exciting places you can work: the entertainment, fashion and advertising industries, or for lawyers, doctors, business executives or politicians. Work in the travel and hospitality industry. Work for businesses and corporations of all kinds: stockbrokers, banks, retail stores, airlines, insurance companies, accounting firms, realtors, the list goes on and on! No other single career offers so many choices. No matter where you live or choose to go, there are always plenty of opportunities for professional Accounting Services Specialists.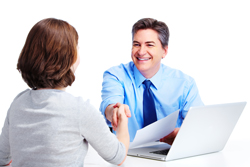 When you become an Accounting Specialist, you may work with taxes, bookkeeping or as a consultant. Your online accounting associate degree from this online accounting school will give you the skills you need to succeed in your accounting career. Each of your online accounting courses will explore a different topic in depth. And because you take one class at a time, you will be able to master each subject. You will learn the ins and outs of the accounting field. Your U.S. Career Institute training will include:
Accounting
Workplace Psychology
Economics
Business Law
Payroll Processing
Tax Accounting
---
---