With a Medical Transcription & Editing Certificate from U.S. Career Institute, you can enjoy a career that offers flexibility and the ability to take advantage of a career in the healthcare field.
Growth Potential & Career Opportunities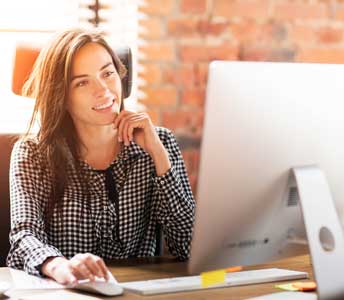 Earn up to $33,380 a year!*
Work full-time or part-time
Work from home opportunities
Work for doctors, hospitals, or clinics
Certification
Upon graduation from our program, you will receive your U.S. Career Institute Certificate of Completion attesting to your accomplishment. Medical Transcriptionists do not typically need to sit for an additional certification exam. Employers in this field do not typically require certification, and you can start applying for Medical Transcription positions directly after completing the U.S. Career Institute program.
USCI Career Coach Program
We invest in you-up to $400 Value**
After completing your certificate course, our Career Coach Program is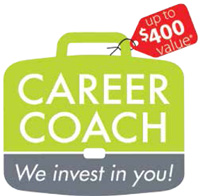 an included benefit that will give you one-on-one access to a Career Coach Advisor. Our course and Career Coach Program can prepare you with the skills needed to help you start your new career. Read about the program's requirements and guidelines in the Career Coach Program Outline.