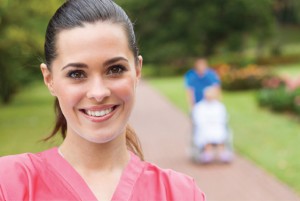 Enjoy a fulfilling career and job security in a high-demand industry! Develop the skills and experience necessary to be successful as a Physical Therapy Aide. The opportunities are endless as physical therapists are in need of aides to assist with physical therapy sessions and provide quality care for patients.
Why Choose to be a Physical Therapy Aide?
Work in the growing healthcare industry
Work in hospitals, nursing care facilities, home healthcare services, outpatient clinics and health practitioners' offices
The U.S. Department of Labor projects the growth for Physical Therapy Aide jobs to increase 29% by 2026.*
Work full or part time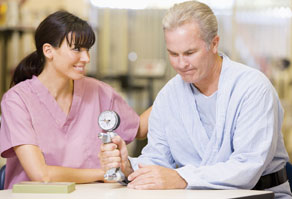 Under the direction of a Physical Therapist or a Physical Therapy Assistant, you'll help keep therapy sessions running smoothly by preparing therapy equipment, keeping treatment areas organized, transporting patients and more.
The need for Physical Therapy Aides is huge. Plus, insurance companies are granting more patients more access to the physical therapy they need. And with the aging baby boomers driving up the need for physical therapy services, this career will stay secure for years to come.
What You'll Learn During Your Online Physical Therapy Aide Program
Our online Physical Therapy Aide program is now available with Electronic or Hard Copy Lesson Books! Click here for more information.
Medical Terminology
The Musculoskeletal System
Kinesiology and Biomechanics
Clinical Procedures
Neurological and Pediatric Physical Therapy
Anatomy of the Human Body
Orthopedic and Integumentary Physical Therapy
Patient Positioning and Transfer
Ethical and Legal Issues
And Much More!
For the full Physical Therapy Aide course outline, please visit our Course Outline page.
Physical Therapy Aide Training That Fits Your Life
In as little as four months you can be ready to start working as a Physical Therapy Aide. And our self-paced online physical therapy aide training means you can study anytime, anywhere. With this online physical therapy aide certificate course, there are no in-person physical therapy aide classes to attend and no schedules to keep. Our Physical Therapy Aide program will teach you everything you need to know to start working as a Physical Therapy Aide'no previous medical experience need!
Physical Therapy Aide Program Tuition and Financing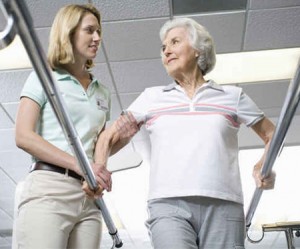 We strive to ensure our Physical Therapy Aide school program is both flexible and affordable. This is why we offer low monthly payment options for every student. We are committed to providing you with a high-quality education at an affordable price. Make an investment in yourself today!
For more information, please visit our Tuition and Financing page.