U.S. Career Institute is committed to making your education affordable. You can start your new career without a mountain of debt.
Sterile Processing Technician Tuition: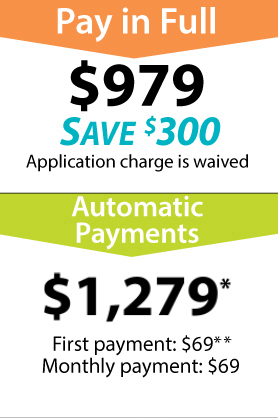 *Plus one-time $29 application charge.
**First payment includes $40 down payment and $29 application charge. Application charge is non-refundable.
Your tuition includes:
Electronic Lesson Books
Central Service Technical Manual (8th edition)
Instructor assistance
Career support for graduates
CRCST reimbursement is included in your tuition - up to a $150 value†.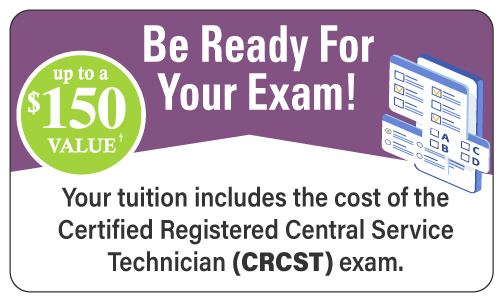 Hard Copy Lesson Books
Here at U.S. Career Institute, we teach to a classroom of one and we know that no two students are alike. Therefore, hard copy lesson books are available for under $50. If you prefer hard copies of your materials, you can easily order them online or by phone after enrolling.