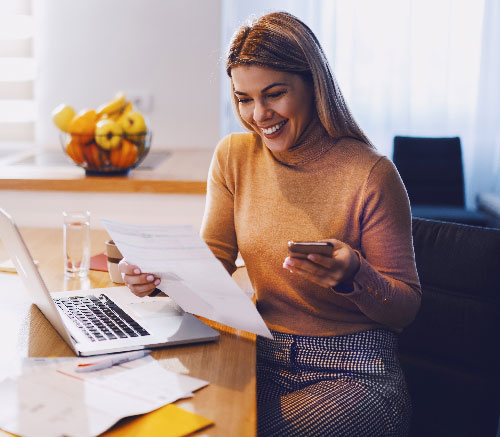 With our Sterile Processing Technician online course, you can learn everything you need to know to start a new career as a Sterile Processing Technician. Your online sterile processing technician training includes overviews of medical and surgical terminology, safety standards, ethics and legal issues, anatomy, microbiology, surgical terminology, medical equipment, disinfection, assembly and sterilization. In essence, our Sterile Processing Technician course will teach you all the skills you need to be successful in this healthcare career.
Here's an overview of the custom learning materials and bonus items you'll receive, and the topics that will be covered in your Sterile Processing Technician online training course.
Online Sterile Processing Course Outline
Unit 1 Lessons
The World of Healthcare
Basic Safety Standards
Introduction to Medical Terminology
Dividing and Combining Medical Terms
Medical Abbreviations, Symbols and Special Terms
Ethics and Legal Issues
Introduction to Anatomy
Microbiology for CS Technology
Surgical Terminology
Customer Relations and Teamwork
Monitoring, Documentation and Records
Surgical Instruments
Complex Surgical Instruments
Infection Prevention and Decontamination
Cleaning and Disinfection
Assembly and Packaging
Processing
Sterilization Process I
Sterilization Process II
Sterile Storage and Quality Assurance
Inventory Management
Patient Care Equipment
Putting it All Together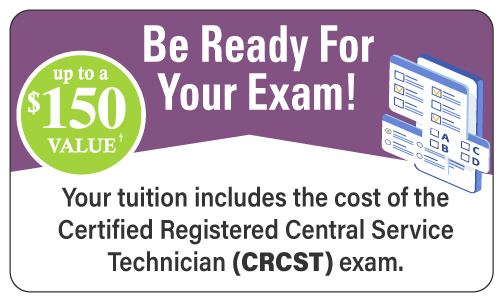 You will receive the Central Service Technical Manual (8th edition) from the Healthcare Sterile Processing Association (HSPA) and the corresponding study guide.
Additional Course Materials*
Medical Terminology Audio
Medical Terminology Flashcards
Career Starter Guide