Training as a Sterile Processing Technician will show you how to decontaminate, assemble, inspect, package and sterilize reusable surgical instruments in a medical or surgical facility - that are crucial for patient safety. Learn all about sterilization and the required documentation and prepare yourself for a great career in as little as four months with this online Sterile Processing Technician certification training class. The U.S. Department of Labor projects 8% growth, from 2020 to 2030, for Sterile Processing Technician careers.*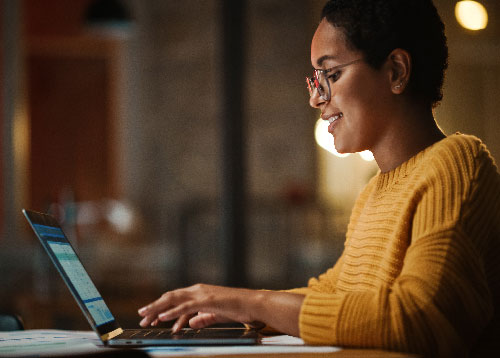 Growth Potential & Career Opportunities
Earn up to $38,220 a year!*
Work full-time or part-time
Work for hospitals, surgery centers, dentists and more
Be a part of the secure, growing healthcare industry
The U.S. Department of Labor projects 8% growth, from 2020 to 2030, for Sterile Processing Technician careers.*
Certification
Upon graduation from our program, you will receive your U.S. Career Institute Certificate of Completion attesting to your accomplishment. U.S. Career Institute's Sterile Processing Technician program prepares you to sit for the Certified Registered Central Service Technician (CRCST) certification exam through the HSPA (Healthcare Sterile Processing Association). Included with our Sterile Processing Technician program, we cover the cost of your CRCST Certification exam fees – a $150 value!† When sterilization, inspection and documentation are critical, certification gives employers confidence in your sterile processing skills. Find out more about the certification here https://myhspa.org/certification/get-certified/crcst-application.html.
CRCST certification from HSPA requires that you pass the certification exam and complete 400 hours of hands-on experience in a Central Service department. These hours can be completed before testing or within 6 months of passing the exam. Please note that you are responsible for obtaining the 400 hours of hands-on experience once you finish our Sterile Processing Technician course.
USCI Career Coach Program
We invest in you-up to $400 Value**
After completing your certificate course, our Career Coach Program is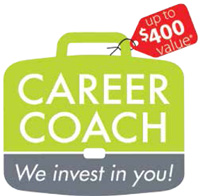 an included benefit that will give you one-on-one access to a Career Coach Advisor. Our course and Career Coach Program can prepare you with the skills needed to help you start your new career. Read about the program's requirements and guidelines in the Career Coach Program Outline.