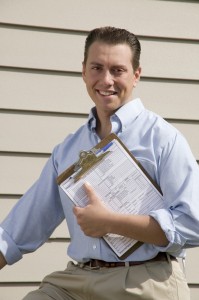 You can make a great living helping home buyers make the most of their real estate purchases. Millions of homes are bought and sold every year. A thorough home inspection brings peace of mind and, sometimes, thousands of dollars in savings in hidden repair costs. As a Home Inspector, you can earn hundreds of dollars for each inspection you complete!
Why Choose Home Inspection?
Earn up to $59,000 per year!*
Work in real estate
Enjoy a flexible career
Be part of a growing industry
Whether you live in a big city, small town or rural area, now is the time to train to start making money in one of the largest, oldest and most secure industries in the nation. Just think about it. People will always need shelter—the housing industry is here to stay!
Whether the real estate market is up or down, or the cost of housing increases or decreases, the fact is that millions of homes are bought and sold every year! And in over half of those sales, home inspections were conducted. Imagine—millions of homes are sold every year and most of those sales involve Home Inspectors.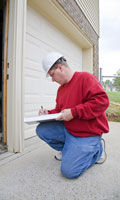 Home inspections are desirable because they protect buyers, real estate agents, banks and mortgage companies by disclosing problems in a property before the home sale is completed. Depending on the severity of the situation, the cost to repair those areas can be substantial. Home Inspectors can save a buyer thousands of dollars by determining the true condition of a home. That's why Home Inspectors are valued so highly!
Plus, you'll be training at home to enter a field that gives you the opportunity to work full-time or part-time—for yourself or for one of the many home inspection companies and franchises located in nearly every community.
What You'll Learn In Your Online Home Inspection Training
Our Home Inspection program is now available with Electronic or Hard Copy Lesson Books! Click here for more information.
Home Inspection and Real Estate
The Lot, Foundations, Frames and Wall Systems
Environmental Concerns, Roofs, Electrical Systems
Walls, Ceilings, Floors, Stairs, Windows and Doors
Heating, Air Conditioning, Exterior Structures
Fireplaces, Wood Stoves, Insulation and Ventilation
Estimating Repair Costs, Reporting Your Findings
Home Inspection Walk Through
For the full Home Inspection course outline, please visit our Course Outline page.
Home Inspection Course That Fits Your Life
In as little as four months you can be ready to start making $59,000 a year* as a Home Inspector. And our self-paced online home inspection training means you can study anytime, anywhere. With this online home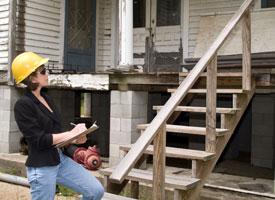 inspection certificate course, there are no in-person home inspection classes to attend and no schedules to keep. Our online Home Inspection school will teach you everything you need to know to start working as a Home Inspector—no previous experience needed.
Home Inspection Program Tuition and Financing
We strive to ensure our Home Inspection program is both flexible and affordable. This is why we offer low, monthly payment options for every student. We are committed to providing you with a high-quality education at an affordable price. Make an investment in yourself today!
For more information, please visit our Tuition and Financing page.
Join the thousands who have trained with U.S. Career Institute. Get started on your home inspection program today and be ready to work in as little as four months!