Home

>

New Sterile Processing Program
U.S. Career Institute Launches Sterile Processing Technician Program
By: Holly Cook
Fort Collins, CO – April 22, 2021 – U.S. Career Institute, a provider of online affordable certificate and degree programs in high-growth fields, today launched its Sterile Processing Technician certificate course. The Distance Education Accrediting Commission (DEAC) and State of CO have approved the Sterile Processing Technician program offered through U.S. Career Institute. This new program expands U.S. Career Institute's portfolio of healthcare programs by preparing students to become a Sterile Processing Technicians. Sterile Processing Technicians are responsible for preparing, providing, and documenting the clean, sterile, properly functioning instruments used daily in surgeries and medical procedures. Graduates will be confident in their aseptic technique skills, along with their knowledge of medical and surgical terminology, surgical instruments, and documentation and record maintenance.
A career as a Sterile Processing Technician is a quick way to get a foot in the door in the fast-growing healthcare industry. The U.S. Bureau of Labor Statistics projects faster than average growth (6%) for Sterile Processing Tech jobs in the next ten years.* Sterile Processing Techs will continue to have job opportunities as long as sterile equipment is required. They are essential to surgical centers and operating rooms across the country and around the world. Surgical procedures that treat a vast number of health conditions are more prominent than ever. The increase in procedures has led to an equal increase in demand for the job skills of Sterile Processing Technicians.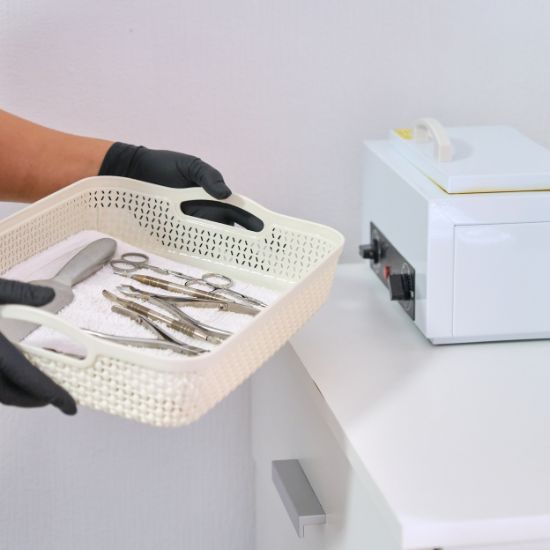 In addition to earning a certificate, graduates will meet the requirements to take the Certified Registered Central Service Technician (CRCST) certification exam. For those who choose to get certified after successfully completing the course, U.S. Career Institute will reimburse graduates for the cost of the CRCST certification exam.
"Our goal is to help bring new professionals into Healthcare Careers that are in demand and provide opportunities to students through industry certifications that will set them apart when looking for employment," said Janet Perry, VP of Academics, U.S. Career Institute. "We are excited to offer another great option to our students to start or further themselves an in-demand healthcare career."
In addition to the new Sterile Processing Technician Certificate, U.S. Career Institute offers many healthcare training opportunities for high demand occupations including Medical Assistant, Medical Coding and Billing, Pharmacy Technician, Dental Assistant, and Patient Care Technician to name a few. U.S. Career Institute has trained thousands of students over the years for in-demand, professional careers.
About U.S. Career Institute
Offering high quality, affordable and career-focused distance education, U.S. Career Institute has helped thousands enrich their lives and reach their career goals. Weston Distance Learning, U.S. Career Institute's parent company, has 40 years of experience in distance education, beginning in 1981. U.S. Career Institute is accredited by the Distance Education Accrediting Commission. The Distance Education Accrediting Commission is listed by the U.S. Department of Education as a recognized accrediting agency. Because of this, USCI's curriculum, faculty, administrative procedures, and policies are frequently reviewed to ensure that we continue to meet high standards of quality and service. For more information on U.S. Career Institute, please visit www.uscareerinstitute.edu