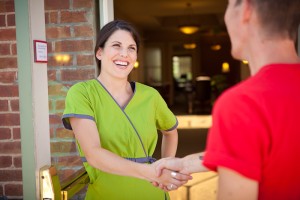 Massage therapy is one of the most flexible, rewarding careers available today. With demand for massage booming, Massage Therapists work in a variety of exciting locations. Want to work in a spa? What about in an office, at a fitness center or on a cruise ship? Because massage offers so many health benefits, many Massage Therapists have gone to work in wellness centers and hospitals. You can even work in your own home!
Our Massage Therapy program is now available with Electronic Lesson Books! Click here for more information.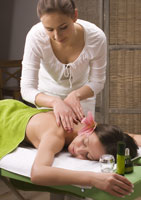 Work in the healthcare industry
Learn Swedish massage,sports massage, and more
Explore energy techniques and aromatherapy
Prepare to sit for the NCBTMB exam.* Our graduates pass the exam at a higher rate than the national average!
Massage Therapist Training
With U.S. Career Institute's Massage Therapy Program, you'll be on your way to earning up to $50,000 per year!**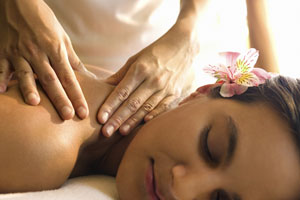 And our self-paced training means you can study at your own pace and have the power to determine your own goals. If you want to learn the basics of massage, you can complete the academic portion of the course and receive a letter of Academic Achievement. If you wish to sit for the national exam or participate in our Success Promise program, you can attend our 200 hours of hands-on training in Colorado. You will receive your professional training by credentialed massage therapy instructors. As a graduate of the clinical training, you will have the practical experience needed to meet your goals.