Blog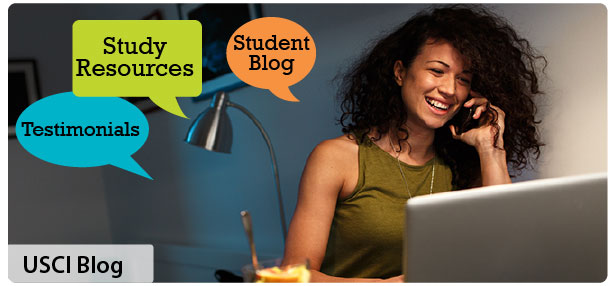 By: Tiffany - I am a current Medical Coding and Billing student at U.S. Career Institute. I chose the Medical Coding and Billing program because I desire to have a more lucrative career to help support my family. In addition, I wanted to be able to utilize many of the clerical...
Read More
By: Mariama - Where's the highlighter? Oh no, I know it's around here somewhere. Let me look one more… "Waaah Waaah Wahh hhh!" Ring-Ring, Ring-Ring, oh just a second baby. Hello? Yes sir, yes sir, I can cover tonight, that's no problem, sure thing, good bye. Waaahh, Waah. Its okay little...
Read More
Online learning affords stay-at-home parents the opportunity to continue their education. As much of a blessing as it might be to many nontraditional students, it doesn't mean there aren't unique challenges attached. Between raising kids, housework or maintenance and other distractions, the process of earning a degree or certificate is...
Read More
It snowed here recently. When I looked out of my window, instead of seeing green grass, our lawn was covered in a blanket of white. Even though it was a light dusting, the snow served as a reminder once again that the seasons are constantly changing. This is true of...
Read More
Marketing is an ever-changing industry, constantly adjusting to new technologies and trends – and that's just one reason it's so cool. Marketing jobs are as varied as can be, with openings in every industry imaginable, from fashion to tech, health care and more. If you're the kind of person who can think creatively...
Read More
Today's technology allows students to use a number of tools that were unavailable in years past. These new study aids include audio CDs and apps that can be used on both computers and smartphones. But there are other ways to enhance your learning experience, too. There are a variety of...
Read More
There are a great deal of careers that require specialized knowledge and detailed training, and they're often in highly technical fields like health care, computers or criminal justice. That's why many students opt for specialized career training rather than pursuing associate or bachelor's degrees. Career training programs, also called career certificate programs,...
Read More